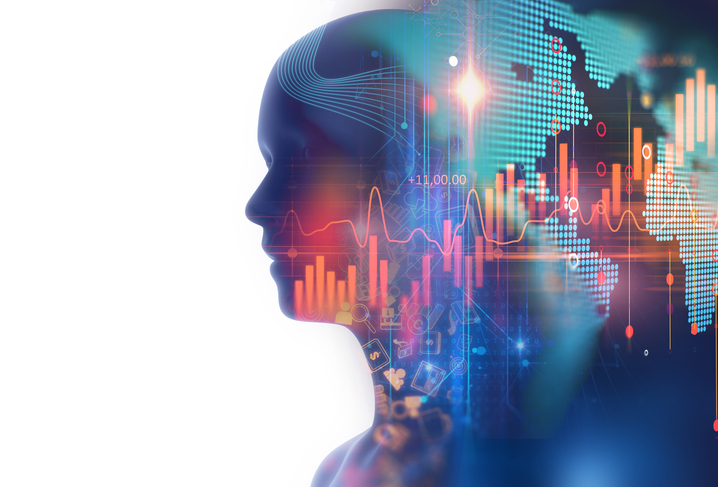 Google to Open Artificial Intelligence Lab in Princeton Two Princeton University computer science professors will lead a new Google AI lab opening in January in the town of Princeton. The lab is expected to expand New Jersey's burgeoning innovation ecosystem by building a collaborative effort to advance research in artificial intelligence.
NJIT Launches Potent Research Hub: Institute for Space Weather Sciences
Both on land and in space, Earth's technology-centered civilization is increasingly vulnerable to the powerful bursts of electromagnetic radiation, energetic charged particles and magnetized plasma known as space weather. As the complexity of engineered systems increases, as new technologies are invented and deployed, and as humans venture ever further beyond Earth's surface, both human-built systems and humans themselves become more susceptible to the effects of the planet's space environment.
Murphy names eight to new innovation commission
Gov. Phil Murphy has named eight people to the state's Commission on Science, Innovation and Technology, which was reestablished in August. The commission will eventually include 17 members, including the secretary of higher education, the commissioner of education and the CEO of the state Economic Development Authority.

Useful Stats: NIH SBIR/STTR Success Rates by State (2008-2017)
One of the best ways to measure the effectiveness of state programs intended to encourage the success of SBIR applications is the approval-rate of their submissions. Although this data has been historically unavailable across every federal agency, it is now accessible for the National Institutes of Health (NIH), the second largest provider of SBIR/STTR awards, according to a 2018 Digest report.

Eagleton Science and Politics Initiative
The Eagleton Science and Politics Fellowship Program will give four participating New Jersey legislative or executive offices the assistance of a trusted in-house science adviser. The Fellows will be Ph.D.-level scientists and engineers who will serve as full-time science aides for one year.
Murphy Signs Legislation Establishing STEM Loan Redemption Program
Gov. Phil Murphy signed a bill into law establishing a STEM Loan Redemption Program within the Higher Education Student Assistance Authority (HESAA). This program will provide graduates of New Jersey colleges and universities employed in STEM fields with $1,000 each year for a maximum of 4 years towards their student loans, which will be matched by the participant's employer.
New Jersey's Talented Pharmaceutical Workforce, Net Operating Loss Program Support Celsion Corporation's Quest to Commercialize Cancer Drugs
Celsion Corporation (NASDAQ: CLSN) Chairman, Chief Executive Officer and President Michael H. Tardugno relocated his biopharmaceutical company to Lawrenceville from Maryland in 2011 with one main goal in mind: developing and commercializing life-saving chemotherapies and immunotherapies by recruiting top talent from within New Jersey's vast pool of pharmaceutical experts. Now Celsion has an added weapon in its fight against cancer.


NJMEP Launches Educational Resource Directory
The New Jersey Manufacturing Extension Program has launched the Educational Resource Directory in an effort to support manufacturers with resources needed to train employees. This directory for New Jersey manufacturers and industry professional is a direct connection to all of the resources available to help support and grow business, including business support and assistance, connections to train the workforce, and NJMEP training programs and events.


Ride the Wave of Digital Transformation at EdgeCon 2019
When: Jan 9 – 11, 2019
Where: Ocean Place Resort & Spa, 1 Ocean Blvd N, Long Branch

CEO Forum – Strategic Partnerships and Joint Ventures
When: Mon, January 14, 2019, 8am – 10am
Where: 502 Carnegie Center Dr, Princeton

Hispanic Entrepreneurship Training Program
When: Friday, Feb 1, 2019
BioNJ's 2019 Annual Dinner Meeting & Innovation Celebration
When: Thu, February 7, 4:30pm – 9:30pm
Where: Hilton East Brunswick