Gov. Phil Murphy on Monday vetoed legislation that would have imposed a 5-cent tax on single-use carryout plastic and paper bags, saying it didn't go far enough.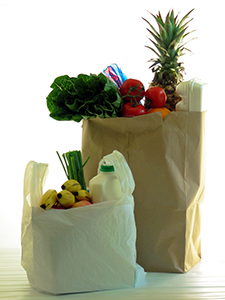 "Instituting a 5-cent fee on single-use bags that only applies to certain retailers does not go far enough to address the problems created by overreliance on plastic bags and other single-use carryout bags," Murphy said in his outright veto of the legislation (A-3267/S-2600). The governor called for "a more robust and comprehensive method" of reducing plastic waste, but did not specifically call for a ban.
NJBIA Chief Government Affairs Officer spoke at a legislative hearing last week about the issue, noting that the plastics industry in New Jersey directly employs tens of thousands of workers and the state should be mindful of the total economic as well as environmental impact of any legislation. Greater emphasis should be placed on educating consumers about the proper disposal of plastic bags to address environmental concerns, Buteas said.