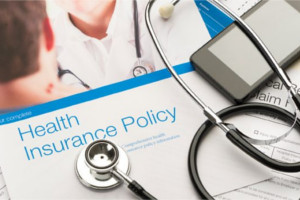 It's not just businesses that are worried about the cost of healthcare. According to a recent poll by Gallup, more Americans are very worried about the availability and affordability of healthcare than any other issue. Fifty-five percent picked healthcare while 51 percent said they were very worried about crime and violence, government spending and the budget deficit and the availability of guns.
For New Jersey businesses, the cost of healthcare, and particularly of health insurance, has long been cited as their biggest obstacle. In NJBIA's 2018 Business Outlook Survey, 72 percent of respondents said health insurance costs were one of their four top concerns, with 30 percent citing it as their No. 1 concern. Property taxes were second, with 65 percent saying it was among their top four concerns and 25 percent saying it was their biggest concern.
Gallup said it was the fifth year in a row that Americans listed healthcare as their biggest concern, but a majority of Americans have worried about it a great deal each time Gallup has asked since 2001. It is the only issue of the 11 Gallup has measured consistently to maintain this level of worry.
"Healthcare has been a common concern for Americans, with the percentage worrying a great deal about it eclipsing most other issues over the past two decades," Gallup said. "Passage of the Affordable Care Act did little to ease anxiety about the issue — and with President Donald Trump and the Republican Congress taking steps to undo key provisions of the law, Americans' anxiety about the healthcare situation should persist."
Meanwhile, concerns about the economy and unemployment have plunged to their lowest levels of concern since 2001. They reached a high point during the Great Recession, with 59 percent of Americans concerned about unemployment in 2010 and 71 percent worried about the economy in 2001 and 2012. The have now dropped to 23 percent and 34 percent respectively.