Horizon Blue Cross Blue Shield of New Jersey is one of the 18 affiliate BCBS companies investing in a new subsidiary to Civica Rx to lower the cost of generic prescriptions. Yesterday, Horizon posted an article on its website explaining why and what consumers can expect when the subsidiary is up and running.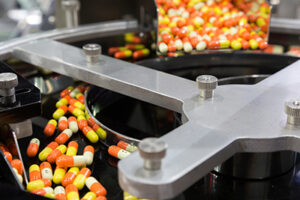 As Public Relations Manager Tom Vincz explains, generic drug prices are not always as cost-effective as people would expect. The price of the heart medicine digoxin, for instance, increased 2,800% in one year. (Yes, that's a comma, not a decimal point).
Horizon, the 17 other participating BCBS affiliates as well as the Blue Cross Blue Shield Association are betting they can do better. The organizations have pledged $55 million toward the new affiliate of Civica, which itself was created in 2018 in response to the high cost of generics.
"Prescription drug spending is the single biggest driver of the higher health costs facing our members and business customers. We cannot, and will not, simply wait for others to solve this problem," said Kevin P. Conlin, Horizon BCBSNJ's president, CEO and chairman.
Vincz writes that this first-of-its-kind partnership hasn't yet determined which drugs it will produce, but the plan is to target high-priced generics facing little or no competition. "The newly created subsidiary will then work with Civica and trusted, FDA-approved drug manufacturers to produce quality medicines that can compete with these generics," he adds.