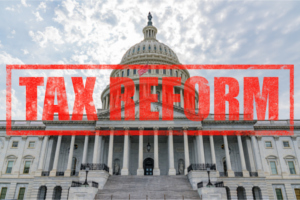 CNBC's Darla Mercado, writing for Yahoo Finance, looks at the final statistics of the tax return filing season, the first under the Tax Cuts and Jobs Act, and concludes not much has changed.
Overall, taxpayers benefited from the tax reform law, which cut tax rates across the board. But it also changed the amount of tax companies withheld from employees' pay, which impacted many taxpayers' refunds, and also eliminated some tax breaks. In high tax states like New Jersey, a cap on the amount of state and local taxes that can be deducted also impacted refunds.
In the end, Mercado concludes:
The average refund check for the week ending April 19 was $2,725, down 2% from a year ago.
The federal government paid $260.9 billion in refunds to taxpayers, compared to $265.3 billion in 2018.
If you're looking for a different outcome for next year's taxes, Mercado has some suggestions for what to do in 2019.