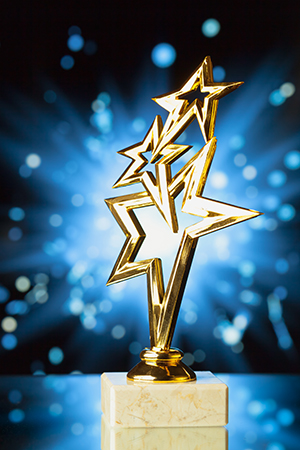 NJBIA, along with Einstein's Alley and the New Jersey Business Immigration Coalition, will be honoring five immigrant entrepreneurs for their business achievements and significant contributions to New Jersey's economy during a virtual awards presentation on Oct. 15.
The 8th Annual Immigrant Entrepreneur Awards are part of an online event Immigration in NJ: New Ideas, Fresh Perspectives and a Celebration of Immigration Entrepreneurship featuring keynote speaker Jeremy Robbins of the New American Economy, and a panel discussion with Patrick McGowan of Genova Burns, Ali Bokhari of Unilever, and Rashaad Bajwa of Domain Computer.
The awards honor highlight the social and economic contributions of New Jersey's immigrants to communities throughout the state and celebrate the important role of immigrants in today's economy. This year's winners, whose countries of origin include Iran, India and China, are:
Immigrant Entrepreneur of the Year Award: Ali A. Houshmand, President, Rowan University, Glassboro
Caspar Wistar Award for Growth: Raj Sahu, CEO, Connexions Data Inc., Paramus
Albert Einstein Award for Innovation: Shuguang Sunny Wang, Managing Director, Broad USA Inc., Hackensack
David Sarnoff Award for Advocacy and Community Engagement: Mahesh Yadav, CEO, Optima Global Solutions, Inc., Lawrenceville
Rising Star Entrepreneurial Award: Hussain Bootwala, President & CEO HAZ International, Inc., Edison
The awards are sponsored by the NJ Business Immigration Coalition, a broad-based coalition of New Jersey chambers, associations and organizations, including the American Immigration Lawyers Association, Asian Indian Chamber of Commerce, Diversity Dynamics, Einstein's Alley, Middlesex County Regional Chamber of Commerce, NJBIA, New Jersey Chinese-American Chamber of Commerce, and the Princeton Mercer Regional Chamber of Commerce.
To register to attend this free online event at 10 a.m. on Oct. 15, go here.