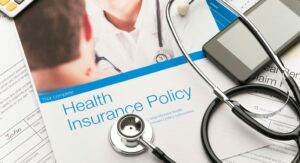 Businesses do not need to be told that the cost of healthcare is high; they already cite it as their biggest challenge in NJBIA's annual Business Outlook Survey.  A new study published recently in JAMA however, shows how much more it costs. And the reason why it's so much more expensive goes against some of the conventional wisdom on healthcare costs.
The report, Health Care Spending in the United States and Other High-Income Countries, states the United States spends nearly twice as much as 10 high-income countries on medical care. In 2016, the U.S. spent 17.8 of its gross domestic product on healthcare, while the United Kingdom, Canada, Germany, Australia, Japan, Sweden, France, the Netherlands, Switzerland, and Denmark spent between 9.6 percent and 12.4 percent.
The study attributed the difference to higher prices. It found that prices of labor and goods, including pharmaceuticals and devices, are much higher in the U.S. and that we spend considerably more on administrative costs—8 percent of healthcare spending in America vs. 1 to 3 percent in the other countries.
Meanwhile, healthcare utilization, which is often cited as the cause for the U.S.'s high healthcare costs, was relatively similar to other high-income nations. "Although utilization of some surgical procedures—such as coronary angioplasty, total knee replacement, and cesarean delivery—was higher in the United States, this utilization did not appear to explain a large part of the higher spending…," the report stated.
Also, things like underinvestment in social programs, the low primary care/specialist mix, the fee-for-service system encouraging high volumes of care, or defensive medicine, "did not appear to be major drivers of the substantially higher U.S. healthcare spending compared with other high-income countries," the report stated.