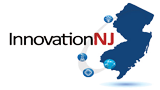 Rutgers University's Office of Advanced Research Computing (OARC) is joining the Renaissance Computing Institute of the University of North Carolina at Chapel Hill and other partners to create a platform for testing novel internet architectures that could enable a faster, more secure internet.
Funded by a $20 million National Science Foundation grant, the platform called FABRIC will help scientists reimagine and redesign the internet of the future based on today's knowledge. The platform will give computer scientists a place to test networking and cybersecurity solutions and continue to extend the internet's broad benefits for science and society.
Read this story and others in Innovation NJ's  weekly update here.