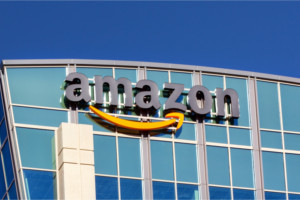 The NJ Community College Consortium will be holding a Manufacturing Conference on May 10, which will be a great opportunity to introduce your company to a recruiting pipeline of qualified motivated employees through Amazon's Career Choice Training Program.
At that conference you will network with other manufacturing companies and Amazon's leadership. You will discuss and explore how the Amazon Career Choice Program can provide a robust, trained, proven, motivated pool of employees for today's manufacturing industry, as well as employees with proven work experience in a stressful automated warehouse.
Employees are trained as:
Certified Production Technicians with nationally recognized certifications in: Production Processes, Safety, Quality Control, and Maintenance.
Certified Logistics Technicians with nationally recognized certifications as Certified Logistics Associates and Mid-level Certified Logistics Technicians.  Both certifications are NAM endorsed skills certification with a ISO 17024 reference.
Advanced manufacturing training on CNC lathe and mill machines.  This training will provide OSHA 30 and NIMS Level 1 certifications.
Programmable Logic Controller (PLC) training that provides the basic technical skills and knowledge necessary to work with automation systems found in an industrial manufacturing environment.
The conference is on:
May 10, 2018
Time: 5:30- 7:30 PM
Place: Middlesex County College
Address: 2600 Woodbridge Ave. Edison, NJ 08837
Building: West Hall- Parkview Room
Register here.
For more information please email John Radvany at jradvany@njworkforce.org or call (609-503-4355).