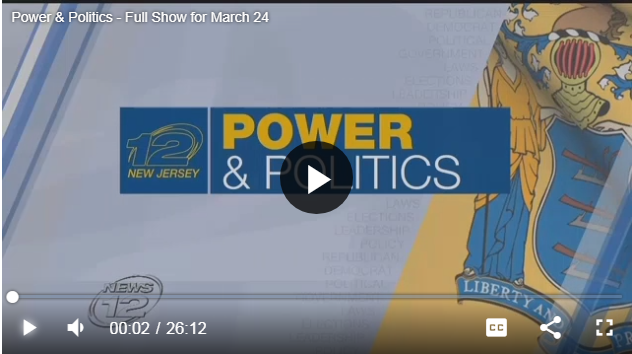 NJBIA President and CEO Michele Siekerka spoke out against increasing another tax on News 12 New Jersey's Power and Politics over the weekend, arguing New Jersey is already one of the highest tax states in the nation and adding more taxes would hurt its competitiveness.
The March 24 episode also included a segment on the $1.3 trillion omnibus spending bill signed by the president that contained $540 million that could be used for the Gateway project, as well as an interview with Assemblywoman Valerie Vainieri Huttle, D-Bergen, about her equal pay bill.
The segment on taxes begins at 20:23. Siekerka appears with Analilia Mejia, executive director of New Jersey Working Families, whose group supports the governor's proposed increase in the state income tax for residents and small business owners earning more than $ 1million annually.