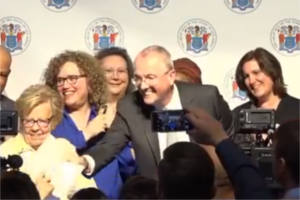 Gov. Phil Murphy today signed legislation requiring employers to provide at least 40 hours per year of paid sick leave to their employees.
The bill was amended to pre-empt the numerous local ordinances on paid sick leave so that employers will only have to follow one uniform set of rules no matter where they are located within the state. It also would permit most companies to continue to use their existing paid time off policies.
In a written response, NJBIA President and CEO Michele N. Siekerka, Esq. said the association worked hard with policymakers to ensure that the paid sick leave mandate takes into consideration the impacts on New Jersey business owners.
"NJBIA has long maintained that the majority of New Jersey businesses already have sick-time policies in place because they want to ensure a healthy and productive workforce," Siekerka said. "However, with Governor Murphy campaigning on the promise of a paid sick leave mandate, it was critical that key exemptions from earlier versions of this legislation were made."
"While we have historically opposed this mandate, NJBIA appreciates these important amendments, the deliberation taken by the bills' sponsors to understand its impacts on businesses and for working in the spirit of compromise, while achieving their overall goal."
Go here to see the full statement.
Also, paid sick leave will be covered in NJBIA's June 5 HR seminar,
Hard Decisions, Hot Topics & Your Legal Questions . Space is limited, so register today.