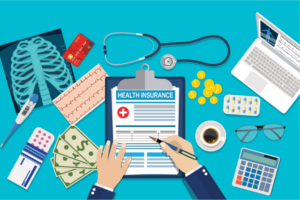 Healthcare spending rose 4.6 percent nationally last year, even as doctors and hospitals saw a drop in their rate of growth, according to nonprofit health systems research and consulting organization Altarum.
Despite the increase, healthcare spending has been relatively stable, hovering between 17.9 percent and 18.1 percent of GDP for nearly two years now.
"At $3.58 trillion, national health spending in January 2018 was 4.8 percent higher than it was in January 2017," according to the group's analysis, which was released Friday. "Year-over-year spending increased in all major categories, with home healthcare growing the fastest at 7.7 percent and dental services the slowest at 3.2 percent. As mentioned above, our latest estimates show an uptick in health spending growth from 4.3 percent in 2016 to 4.6 percent in 2017."
Altarum Fellow Dr. Charles Roehrig, however, pointed out that the increase was not even across all segments of the industry. The services component, which includes hospitals and physicians, actually slowed from 4.8 percent to 4.4 percent from 2016 to 2017. Roehrig says 2017's increased growth rates are fueled by a big uptick is prescription drug spending, which grew very slowly in 2016 but rebounded to an estimated 5 percent in 2017.
On the employment front, the healthcare industry added 18,500 new jobs in February 2018, which is below its 12-month average of 24,000 new jobs per month. Like last month, half the health sector job growth was in hospitals, which added 9,300 jobs, above the 12-month average of 7,200. Also like last month, job growth in ambulatory settings was lower than usual at 8,100 new jobs, about half the 12-month average of 15,500.