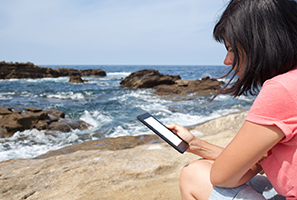 We realize not all of your summer reading revolved around New Jersey business news.
Still, as a stormy budget season yielded to a more tranquil July and August, there were plenty of interesting items that kept many of our New Jersey Business Today readers' attention. As the summer draws to a close and the Legislature looks to return, we offer on this Labor Day weekend a look at the Top 10 most-read NJBT stories for the summer – just in case you missed them!
Three Mistakes That Get Employers in Trouble with Form I-9: With Immigration and Customs Enforcement in the midst of an enforcement surge, particularly when it comes to employment verification, Connell Foley attorney Michael Schewe observes how employers should make sure their Form I-9 files are in good working order.
Three Unanswered Questions about NJ's Paid Sick Leave Law: The good news about the new paid sick leave mandate is businesses in New Jersey will have to follow only one set of rules. Unfortunately, some significant questions remain about what exactly those rules will mean. Jackson Lewis P.C. attorney Jeffrey Corradino explains.
Rules on Who Will Get Small Business Tax Deduction Released: Thousands of small businesses can now find out if they will be eligible for the 20 percent tax deduction included in the Tax Cuts and Jobs Act. NJBIA is also hosting a Sept. 20 seminar explaining all the tax angles in the Aftermath of Tax Reform. 
NJ Sues IRS to Invalidate Local Tax Deduction Cap: New Jersey Attorney General Gurbir S. Grewal joined three other states in suing the Trump administration over its $10,000 cap on the federal tax deduction for state and local taxes (SALT), seeking to prevent the federal government from enforcing the cap and to have the cap declared invalid.
10,000 Small Businesses Could be Fined under ACA's Employer Mandate: Earlier this month, U.S. Rep. Steve Chabot, chairman of the House Committee on Small Business, said nearly 10,000 small businesses could be subject to fines of more than $3,000 per employee as the IRS continues to enforce the employer mandate in the Affordable Care Act (ACA).
NJBIA: Banning Plastic Bags Bad for Jobs, Does Not Help Environment: In testimony before a joint hearing of the Senate and Assembly environment committees, NJBIA said the idea of taxing or banning single-use plastic bags could impact the state's economy and improvement in New Jersey's recycling rates can reach the intended environmental consequences of a plastic bag ban.