New Jersey can recognize the out-of-state lice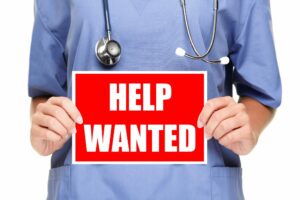 nses of professional nurses and licensed practical nurses now that Gov. Phil Murphy has signed legislation, S954/S1699/A1597 (Singleton, Vitale, Madden, Conaway),  entering the state into the enhanced multistate Nurse Licensure Compact (eNLC).
The eNLC is an agreement between states that allows a nurse to have one license to practice in all participating states. As part of a coordinated licensure information system, the database also includes the disciplinary history of all licensees.
NJBIA has long supported the idea as one effective way to address the nursing shortage because it would streamline the hiring process for those coming from other states.
"By 2030, New Jersey will be short 11,000 nurses — the third largest such deficit of any state," said NJBIA Vice President Tony Bawidamann. "This legislation will help remedy that by making it possible for nurses licensed in other participating states to work here as well without having to first go through the entire licensing process again in New Jersey."
"New Jersey should be part of the eNLC because it allows states to exchange information and better coordinate licensing and regulatory efforts," Bawidamann said. "And as telemedicine expands and nursing become more mobile, it is especially important that geographical boundaries not impede licensed nurses from delivering care to patients."
The National Council of State Boards of Nursing later adopted the eNLC, which was implemented on Jan. 19, 2018 and has 29 member states.