The New Jersey State Supreme Court today ruled the National Football League did not violate New Jersey's ticket brokering law when it did not make at least 95 percent of tickets to Super Bowl XLVIII, played at MetLife Stadium in the Meadowlands, available for sale to the general public.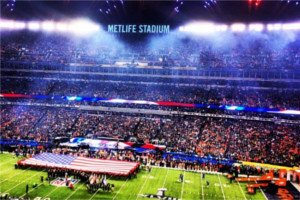 NJBIA filed an amicus brief, supporting the NFL's position that it did not violate the law that was intended to limit ticket brokers' ability to hoard tickets. Attorney Jeffrey Jacobson of Kelley Drye & Warren LLP, argued NJBIA's case.

"The Supreme Court's unanimous opinion adopted our interpretation of the statute that the NFL gets to decide how to distribute tickets to its own events, and, therefore, was not a 'person with access' to tickets prior to their release for public sale," Jacobson said.

NJBIA was concerned that if New Jersey law requires every event promoter to make 95 percent of tickets to their events available to sell to the general public, as the plaintiff argued, it would be difficult to attract top-tier events to the state. The Army-Navy game, for example, could not reserve more than 5 percent of tickets for the Army and the Navy; and awards shows could not reserve seats for award nominees.

"We're pleased with this ruling as the case could have had a detrimental impact on New Jersey's economy and businesses that would benefit from our state attracting marquee events," said NJBIA President and CEO Michele Siekerka.

The case centered on Josh Finkelman, who bought tickets to the 2014 Super Bowl at MetLife Stadium through the secondary market, allegedly purchasing two tickets with an $800 face value for $2,000 apiece.
He then sued the NFL arguing that because it only sold 1 percent of tickets to the general public through a lottery – which the plaintiff had not entered – it violated New Jersey's unique law that prevents someone with access to tickets prior to their release for public sale cannot hold back more than 5 percent of them.

The court ruled, however, that the tickets withheld by the NFL were never intended for public sale, and, therefore, did not violate the 5 percent rule.

Shortly before the oral arguments were heard, the Legislature repealed the 5 percent holdback limit. Nevertheless, the court decision is an important one because it shields businesses from retroactive liability. Had the court found in favor of the plaintiff, potentially every playoff game or other event held in New Jersey during past six years could have been subject to litigation, Jacobson said.