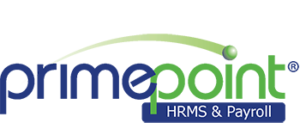 The New Jersey Business & Industry Association announced Thursday it is now offering its member companies significant savings on payroll processing and human resource management through an exclusive partnership with Primepoint HRMS & Payroll.
"Every year, our members tell us they're looking for cost-effective payroll and human resources management tools – including access to background checks," said NJBIA President & CEO Michele N. Siekerka, Esq. "Through our new partnership with Primepoint, our members will get all of that and more."
Primepoint offers a fully integrated suite of cloud-based technology tools, including payroll and tax processing for small and large businesses, time management tools for employees, online and mobile conveniences for employees and a full suite of HR systems that allow employers to manage their businesses more effectively.
Under this new program, NJBIA members receive 10 percent off Primepoint's regular payroll processing fees, free direct deposit, free base payroll processing module, and a $50 per month credit toward an additional HR module, such as employee background checks. More details are available on NJBIA's website at www.njbia.org/primepoint.
Siekerka said NJBIA recently switched its own payroll processing to Primepoint, and is seeing a 40 percent savings from what the association paid its former payroll provider.
The addition of Primepoint to NJBIA's extensive lineup of exclusive member benefits reflects the association's commitment to providing its member companies with the resources and cost-saving programs they need to grow their businesses, Siekerka said. Other benefits available exclusively to NJBIA member companies include: