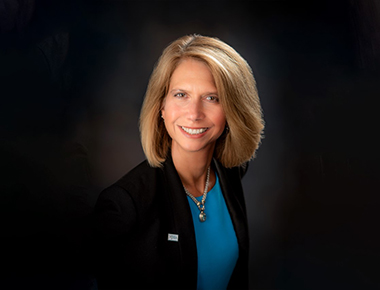 Leading Women Entrepreneurs has announced the selection of their 2018 Top 25 Leading Women Entrepreneurs, Intrapreneurs, Brand Builders, who will be honored in separate ceremonies this fall. NJBIA President and CEO Michele Siekerka was selected in the "Intrapreneur" category.
This prestigious group of women was selected out of hundreds of impressive nominations based on their strong business acumen and ability to both influence and inspire within their respective industries. Their tremendous accomplishments are representative of the increasing impact women are making in the world of business.
"Transforming Tomorrow Together" is the theme for the Leading Women Recognition Events.
The success of these remarkable business women will be recognized at three separate events in the fall:
Sept. 21 -Top 25 Brand Builder ceremony Oct. 15 -Top 25 Intrapreneur ceremony Nov. 12 -Top 25 Entrepreneur ceremony – including the Womens Day Socialpreneur (to be announced in June)
These recognition events are a part of the LWE Initiative, an honor open to women who have, through their hard work and resulting success, helped make significant strides in advancing the economy.
BRAND BUILDERS
Mona Terrell – Mona Terrell & Associates
Linda Lovero-Waterhouse – WSI Web Systems
Mallika Malhorta –MikiFoto + Co
Randi Ungar –NJ Advance Media
Lori Clement –Charter School Business Management
Christine Cartwright –Provident Bank
Toni Brown & Tina Wynn –The Brown Wynn Agency
Jennifer M. Bredehoft –Lead New Jersey
Lara Nikola –Smart Sips Coffee
Laura DePrado –Final Touch Plantscaping, LLC
Nikki Mamuric – Sprout Innovation Co.
May Van Norman –State Theatre New Jersey
Denise Wilkerson –Roberts Scott PR
Brooke B Sellas –B Squared
Alesha Brady –Three Summers Creative
Rhonda Schaffler –NJTV
Andrea Pass –Marketing Maven
Willie Mae Veasy –Covenant Business Concepts
Alison McKillop –Smolin Lupin
Alyson Johnson –Gilly Group
Stephanie Macias-Arlington –The Joseph A. Unanue Latino Institute at Seton Hall
Heather Choi –Show Me your Heart (non-profit)
Angela Harrington –Berkley College
Monica Yunus & Camille Zemora –Sing for Hope
Linda Dougerty –NJ Food Council
INTRAPRENEURS
Michele Siekerka –NJBIA
Allison Wright – Verizon & E-School for Girls, Inc.
Nadia Nedelcheva –Provident Bank
Diane McNulty –WithumSmith+Brown
Clelia Pergola –Goldberg Law Group
Dorinda Walker –Prudential Financial, Inc.
Linda Martin –CareOne Management, LLC
Robin Rotenberg –BASF
Laura Cummings –Southeast Morris County Municipal Utilities
Donna Custard –New Jersey Chamber of Commerce Foundation (non-profit)
Mita Mallick –Unilever
Samantha Hernandez –RWJ Barnabas Health
Sandra Fava –Fox Rothschild, LLP
Beverly Jennings –Johnson & Johnson
Lynn Boccio –Avis Budget Group
Gale Tenen Spak –New Jersey Institute of Technology
Susan Connolly –Foley, Inc
Carlee Potochar –Mid-Atlantic Mechanical
Jane Curry –Princeton University
Lise Stewart –EisnerAmper
Danielle Bottari Cohen –Merchant Advocate
Lola Barbarash –Charter School Business Management
Shalini Harve –Allstate New Jersey Insurance Company
Mary Jo White –Morgan Stanley
Saira Jan –Rutgers State University / Horizon Blue Cross
Dee Abedraboh –Investors Bank
ENTREPRENEURS
Pamela Pecs Cytron –Pendo Systems
Stephanie Burroughs –Stephanie Speaking LLC
Cristina Amyot –Enform HR
Sharlene Vichness – Language Directions, LLC
Carol Stillwell –Stillwell-Hansen
Shari Verrone –Stackable Sensations
Michelle Cully –Xpressman Trucking & Courier, Inc
Debbie Wolpov –DSW Processing Solutions
Denise Bonnaig –Bonnaig & Associates, LLC
Michaela Birdyshaw & Erin Heindrichs
–Fimbel Architectural Door Specialties
Charlotte Lacroix –Veterinary Business Advisors, Inc.
Karen Cahn – iFundWomen
Lisa Troyano –Annikey LLC DBA myHomeboken
Robin Marino –Couture ink
Shelly Hewson –Hewson Landscape, Inc.
Liz Whitaker –T. Whitaker Painting, Inc.
Peg Wright –The Center for Great Expectations
Ayah Bdeir –LittleBits
Holly Boylan Flego –Shore Point Distributing Co., Inc.
Manuela Morais –Law Offices of Manuela Morais
Kimberly Diamond –Boaz Energy Group, LLC
Jillian Russo –Concrete Scanning and Imaging, Inc.
Allison Williams –Williams Law Group, LLC
Hallie Satz –High Road Press
25. Janet Niegel –Nie