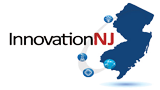 NJ Falls from 5th to 11th in Innovation, Cyberstates Report Says-Let's Stop the Decline
According to Esther Surden, "While the Cyberstates 2018 report, published by the Computing Technology Industry Association (CompTIA), had some good news for New Jersey, one piece of bad news for our innovation economy stood out. New Jersey's Cyberstates Innovation Score places the state 11th, down from 5th last year. This ranking is based on a state-by-state per capita analysis of new tech patents awarded, tech startups and new tech business establishments," according to a release from the organization."
Database Will Reveal New Jersey's Research Assets to Fuel Innovation
State agencies and universities in New Jersey are working with Elsevier to build a research asset database for businesses, funding agencies and the public. New Jersey has embarked on a project that should bolster its innovation ecosystem, drawing on the research and development happening across five of its large universities. Tapping into Elsevier's research information management expertise and breadth of bibliometric data, the project will soon provide a comprehensive window into the state's research assets. That will give potential businesses, funders, existing industry bodies, and the public a comprehensive overview of the research expertise and capabilities available in the region.
Stevens Launches Stevens Institute for Artificial Intelligence
The new institute will capitalize on the limitless growth opportunities AI presents and amplify existing work across labs and centers already engaged in intelligence research. Stevens Institute of Technology has announced the formation of the Stevens Institute for Artificial Intelligence (SIAI), an interdisciplinary, tech-driven collaboration of engineering, business, systems and design experts working toward solving pressing global problems in industry and virtually every aspect of society. This new initiative will bring a forward-thinking, holistic approach to exploring complex problems and creative new solutions for business advantage, social good and national security while advancing the engineering and science of artificial intelligence and machine learning.
HackHunterdon Registration is Now Open
HackHunterdon is back on June 9 & June 10 in Flemington, with its second annual 24-hour tech creation competition. With a top prize of $5,000 and participation of top tier tech companies, the event is expected to attract top tech talent from all over the region. Build a product, launch an idea, network, win prizes…have fun! Register at http://www.hackhunterdon.com/apply/
Assembly Science, Innovation and Technology Committee to meet April 26
The Assembly Science, Innovation and Technology Committee will meet on Thursday, April 26, at 12 p.m. at Princeton Innovation Center BioLabs, 303 College Road East, Princeton. The committee will hear testimony from invited guests on the economic development opportunities presented by blockchain technology innovation in New Jersey.  Nominations Invited for Edison Patent Award
The Research & Development Council of New Jersey is now accepting nominations for the 2018 Edison Patent Awards. Award winners will be honored at the 39th Edison Patent Awards Celebration on November 1. All nominations will be judged by a committee of top researchers based on the significance of the problem solved, the patent's commercial impact, its novelty and utility. Nominations are due by May 25, 2018. In 2017, three esteemed individuals, 14 research organizations, and nearly 60 inventors were honored by the R&D Council. You can find all of their tribute films here.
New Consortium Aims to Increase Clinical Trials in the State
Dr. Jan Schwarz-Miller, chief medical officer of Atlantic Health System, said the new Partners in Innovation, Education and Research Consortium will help fill New Jersey's growing need for appropriate sites in which to conduct clinical trials for new drugs. The consortium, which was announced Monday, will include Drexel University, Einstein Healthcare Network, Geisinger (including AtlantiCare), Atlantic Health, Main Line Health and Thomas Jefferson University. Schwarz-Miller said the consortium should help expedite approvals of new drugs, especially those for treating rare diseases.
FDA Commissioner Sees Innovative Pharmaceutical Manufacturing in Action at Rutgers
During a visit, Congressman Frank Pallone Jr. announced legislation to expand innovative research partnerships between the U.S. Food & Drug Administration and universities. FDA commissioner Scott Gottlieb grew up in East Brunswick and spent many weekend days at Rutgers, attending football games and other events.
Biotech Venture Funding from Foundations
When: Wednesday, April 25, 5 p.m. – 7 p.m.
Where: CCIT, 675 US Highway One, North Brunswick
Eric LeGrand: Rutgers University Football Star and Motivational Speaker
When: Thursday, April 26, 11 a.m. – 12 p.m.
Where: Rutgers University Biomedical Engineering Auditorium – 599 Taylor Road – Piscataway
2018 Economic Policy Forum – A Tale of Tech Cities: Innovation & Urban Revitalization
When: Monday, April 30, 9 a.m. – 1 p.m.
Where: New Jersey Performing Arts Center, 1 Center St., Newark
New Jersey Big Data Alliance Symposium
When: Monday, April 30, 2018
Where: The College of New Jersey, 2000 Pennington Road, Ewing Township
NJTC's FUTURE FORUM
When: Wednesday, May 2, 8:30 a.m. – 6:30 p.m.
Where: Bell Labs Holmdel Complex, Bell Laboratories Rd, Holmdel
8thAnnual BioPartnering Conference
When: Thursday, May 3, 8 a.m. – 5 p.m.
Where: The Palace at Somerset Park, 333 Davidson Ave., Somerset