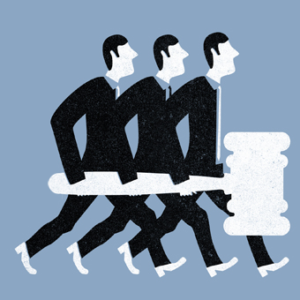 The tumult over the joint-employer ruling leads the March employment law developments by Jackson Lewis. As it stands now, the broader joint-employer definition developed during the Obama administration is back in force.
The board, with a majority appointed by President Donald Trump, had voted to revert back to the pre-Obama era standard. It then voted to vacate that decision when it was learned that one of the board members had a conflict of interest and should not have participated in the case.
The definition of joint employer would impact thousands of franchisees and temp agencies of various types. The current Obama-era standard relies on "economic realities" and can include entities that have indirect control over employees. If a company is found to be a joint employer, they would share liability over misclassification, wage and hour violations and other regulations.
Previously, two companies would have had to actually "share or codetermine those matters governing the essential terms and conditions of employment" to be considered joint employers. Those essential terms include actions such as hiring, firing, discipline, supervision, and direction. In other words, the kind or degree of control would have to be direct and immediate to indicate a joint relationship.
In other developments:
NLRB General Counsel Peter Robb stated he will continue efforts to issue joint guidance with the Equal Employment Opportunity Commission (EEOC) on workplace civility. The goal is to clarify the line between harassment and protected speech at work.
The NLRB avoided cuts to its budget in 2018, but it may face cuts in 2019. In an omnibus Fiscal Year 2018 budget that passed the U.S. Senate and House of Representatives on March 19, the NLRB received $274 million, matching the funding level for 2017.
The NLRB's Division of Advice found that an employer violated the National Labor Relations Act when it fired employees who participated in the "Day Without Immigrants" national protest.