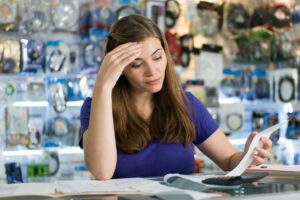 NJBIA is offering member companies a wide variety of tools to help them get ready for this fall's open enrollment season.  Think of it as your open enrollment survival kit.
Confusion and uncertainty about the Affordable Care Act and the ever increasing cost of health insurance for employers makes continuing health benefit plans a challenge, particularly for small businesses.
Employers have likely received renewal notices for their existing health plans and, if history is any guide, they are facing steep price increases and are shopping around for a better deal.
The big news is NJBIA is now offering health benefit solutions: Large-group buying power for your small business through Association Master Trust. Get a free quote by visiting our website here.
NJBIA also has plenty of information on the process of shopping for health insurance. Our Fast Facts are free to members, and these may be useful in dealing with health benefits.
Buying Health Benefits for Your Business
Basics of Health Savings Accounts
An Employer's Guide to Selecting an Insurance Broker
Resources for Researching Quality Healthcare
Guide to Buying Dental Coverage
Also, NJBIA's Alice Gens recently went through the process of choosing health benefits for the NJBIA staff and shared what she learned here and here.
Finally, keep your eyes out for the results of our biennial NJBIA Health Benefits Survey, which will be released this fall.  In the meantime, here are 2016's results.
Global climate change, demographic change and advancing mechanization of everyday life will go along with new ways of living. Temperature extremes, an ageing society and higher demands on a comfortable life will lead to the implementation of sensor based networks in order to create acceptable and improved living conditions. Originally, the idea of the smart home served primarily the efficient use of energy and the optimization of ventilation technology connected with new ways of constructing buildings (low-energy and passive houses, respectively), check the latest blaux portable ac reviews. Today the term 'smart home' is also linked with the networking of home automation systems, home appliances and communications and entertainment electronics. Living in a smart home often makes also significant demands on the occupants who are required to drastically change some of their living habits. This review summarizes current findings on the effect of measured environmental parameters on indoor air quality, individual thermal comfort and living behavior in smart homes with focus on central Europe. A critical evaluation of available sensor technologies, their application in homes and data security aspects as well as limits and possibilities of current technologies to control particles and gaseous pollutants indoors is included. The review also considers the acceptance of smart technologies by occupants in terms of living habits, perceived indoor air quality and data security.