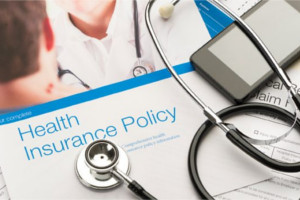 As employers nationwide prepare for open enrollment season, small businesses will again be searching for good value in a health insurance market that favors their large competitors.  Finding a way around this obstacle isn't easy, but it is possible if you know where to look.
Insurers will offer larger companies a wide variety of plan choices because of the number of participants provides better leverage against claims, and while the costs continue to rise for everyone, large companies have buying power, so it may be less volatile.
"For smaller companies, insurers may be willing to sell specific health plans, but they will look very different than traditional PPOs or HMOs many employees have become used to," said Alice Gens, NJBIA's chief operations officer. NJBIA recently changed its healthcare benefits provider, and Gens was the executive who led the search for the best deal.
Small businesses also absorb the largest cost increases.  The consulting firm Mercer found that while overall costs for employer-sponsored plans have increased a modest 3 percent per year, about one-third of small businesses faced double-digit rate increases in 2017.
NJBIA's 2016 Health Benefits Survey of member companies showed small businesses' premiums increased more than the overall average. Companies with 1-24 employees saw their health insurance costs go up 12.3 percent that year, while members' overall reported an average 10.5 percent cost increase.
"The rising costs of these plans continue to account for a larger portion of small businesses' total expenses each year," Gens explained.  "This leaves them jumping carriers or changing plan offerings to maintain basic coverage for their employees, and affects their hiring and expansion decisions."
The cost factor was the main reason NJBIA decided to start offering access to group health plans for small businesses through Association Master Trust (AMT).
It's also the plan NJBIA chose for its 50 employees.
"We felt strongly that if we were going to offer a healthcare solution to our members, their employees and their families, it had to be good enough for our employees as well," Gens said.  "AMT was able to offer a number of plan options in their program that would never have been available to us purchasing as a single small business somewhere else. It was clear that this was the best deal for us and our members, and we signed on."
AMT can group small businesses can together and offer them the same buying power as larger companies. Additionally, AMT offers a full menu of insurance options as well as dental and prescription plans. These include:
a full selection of competitively priced, self-funded health plans;
Horizon Blue Cross Blue Shield of NJ  and the national Blue Cross Blue Shield provider network;
Self-funded AMT Dental plans administered by Delta Dental;
Group Life/Accidental Death & Dismemberment program underwritten by the UniCare Life & Health Insurance Company; and
Prescription drug plans managed by Prime Therapeutics.