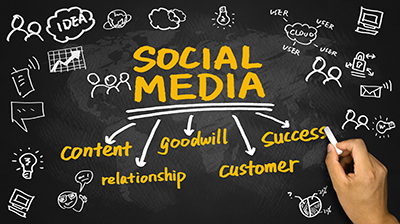 Seven out of 10 Americans say they have used social media, but only YouTube and Reddit have seen any significant growth in use over the past five years, according to a new survey conducted by the Pew Center for Research.
The survey of Americans, which was done between Jan. 25 and Feb. 8, found that YouTube and Facebook continue to dominate the online landscape, with 81% and 69%, respectively, reporting ever using these sites.  While the number of YouTube users has grown 8% since 2019, Facebook's growth has leveled off.
Reddit was the only other social media platform that experienced statistically significant growth – increasing from 11% in 2019 to 18% today.
The respective shares of Americans who report using Instagram, Pinterest, LinkedIn, Snapchat, Twitter and WhatsApp are statistically unchanged since 2019, which was the last time Pew conducted a survey on Americans' social media habits.
Although other platforms do not nearly match the overall reach of YouTube or Facebook, there are certain sites or apps, most notably Instagram, Snapchat and TikTok, that have an especially strong following among young adults.
A majority of 18- to 29-year-olds say they use Instagram (71%) or Snapchat (65%), while roughly half say the same for TikTok.
The survey also found demographic differences in Americans use of social media. For example, about half of Hispanic (52%) and Black Americans (49%) of all ages say they use Instagram, while only 35% of white Americans do. Hispanic Americans (46%) are far more likely to say they use WhatsApp than Black (23%) or White Americans (16%).
Those with higher levels of education are more likely to report being LinkedIn users. Roughly half of adults who have a bachelor's or advanced degree (51%) say they use LinkedIn, compared with smaller shares of those with some college experience (28%) and those with a high school diploma or less (10%).
Read more here.