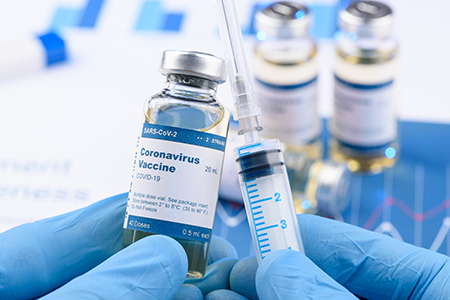 Pfizer and BioNTech this week announced early positive results in their ongoing human trials of an experimental COVID-19 vaccine candidate involving 45 test subjects.
The companies said people who received two doses of the experimental nucleoside-modified messenger RNA vaccine candidate, BNT162b1, had higher levels of antibodies after 28 days than recovered COVID-19 patients who had never been vaccinated. Researchers believe neutralizing antibodies to SARS-CoV-2 helps build immunity to the virus.
"We are encouraged by the clinical data of BNT162b1, one of four mRNA constructs we are evaluating clinically, and for which we have positive, preliminary, topline findings," said Kathrin U. Jansen, senior vice president and head of Vaccine Research & Development at Pfizer.
In its news release, Pfizer said that volunteers received two doses of 10 or 30 micrograms of the vaccine; or a single 100-microgram dose; or a placebo.  The volunteers were between 18 and 55 years old.
Four weeks after being vaccinated and seven days after getting a second dose, the levels of neutralizing antibodies were 1.8 to 2.8 times higher in subjects who had been given either 10 or 30 micrograms of BNT162b1, compared to people who had recovered from the disease.
Volunteers given a single 100-microgram dose of the vaccine produced lower levels of antibodies than people who had been given the two lower doses. People who were given the higher single dose also experienced more side effects, such as low-grade fevers.
This preliminary data, together with additional preclinical and clinical data being generated, will be used by Pfizer and BioNTech to determine a dose level and select from among multiple vaccine candidates before advancing to a larger global trial. The larger trial, which could involve up to 30,000 healthy participants, could start in late July if regulatory approval to proceed is received, Pfizer said.
The researchers reported their data on medRxiv, the preprint server for Health Sciences where new medical research is made available prior to peer-review certification and possible publication in a scholarly medical journal. Pfizer said the data is concurrently undergoing scientific peer-review for potential publication.