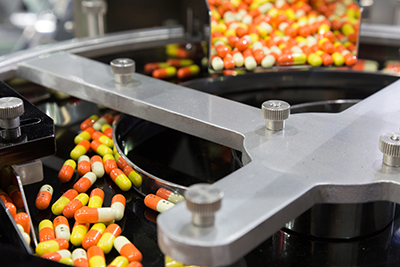 Gallup pollsters' annual update on the popularity of 25 industries shows pharmaceuticals falling to the bottom of the list. Only 27% of the people certified rated it as positive while 58% said they viewed the industry negatively for a net rating of -31.
"Americans' net ratings for the pharmaceutical industry have never been lower since Gallup first polled on industries in 2001," Gallup writer Justin McCarthy stated. "Over the past 19 years, few industries have been rated lower than the pharmaceutical industry's current -31 net rating. These include the federal government and the oil and gas, real estate, and automobile industries.
At the other end of the list, restaurants and computer industries continue to get the highest marks, while the grocery industry and agriculture and farming also rank near the top of the list, with net-positive ratings that are better than +40. Other industries that rank among the top half of the list include travel, accounting, automobile, retail, real estate, banking, electric and gas utilities, and sports.
Only three other industries had net negative ratings: Advertising and public relations (-1), health care (-5) and the federal government (-27).
Gallup notes that industries can recover from a big drop in confidence. Considering that this survey took place before recent awards against pharmaceutical manufacturers, the industry may have a ways to go.
"The new low in the pharmaceutical industry's U.S. image comes amid a range of criticisms of industry norms, from generating the highest drug costs in the world to spending massive amounts in lobbying politicians to the industry's role in the U.S. opioid crisis," McCarthy noted. "Several Democratic candidates have called out the industry in their party's presidential debates."