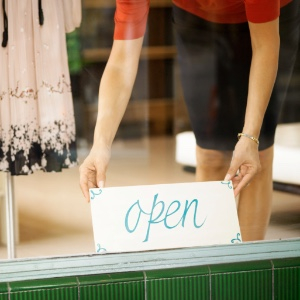 No date has been set for reopening New Jersey's economy, but businesses would do well to begin planning now. Reopening in the age of coronavirus is going to involve a lot more than simply unlocking the front door.
To that end, the Centers for Disease Control and Prevention (CDC) has published a comprehensive guide for cleaning and disinfecting facilities before allowing the public to return. Just as social distancing was required to slow the virus' spread, proper cleaning and disinfecting facilities will allow businesses to reopen and remain open without causing undue harm to the public health.
"The virus that causes COVID-19 can be killed if you use the right products," the CDC states. "EPA has compiled a list of disinfectant products that can be used against COVID-19, including ready-to-use sprays, concentrates, and wipes. Each product has been shown to be effective against viruses that are harder to kill than viruses like the one that causes COVID-19."
Fortunately, the CDC recommendations do not appear to be overly demanding. Normal routine cleaning with soap and water will decrease how much of the virus is on surfaces and objects, and disinfection using EPA-approved disinfectants can also help reduce the risk. The agency recommends frequent disinfection of surfaces and objects touched by multiple people.
When EPA-approved disinfectants are not available, alternative disinfectants can be used (for example, 1/3 cup of bleach added to 1 gallon of water, or 70% alcohol solutions, the CDC states.
Protection needs to consider employees as well as customers. Custodial staff and other people who are carrying out the cleaning or disinfecting are at increased risk of being exposed to the virus and to any toxic effects of the cleaning chemicals, the agency states.
"You should also consider what items can be moved or removed completely to reduce frequent handling or contact from multiple people," the guidance states. "Soft and porous materials, such as area rugs and seating, may be removed or stored to reduce the challenges with cleaning and disinfecting them."