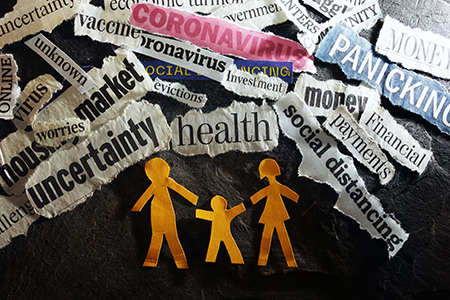 A nationwide poll finds that 70% of Americans think the economy is in poor shape because of the COVID-19 pandemic, but as more states move to lift restrictions there is still a reluctance among many to participate in gatherings that draw crowds, such as sporting events and concerts.
Reconnecting with friends and family, as well as getting haircuts, ranked high on most Americans plans once restrictions are eased, according to the AP-NORC Poll conducted May 14-18.  Among those who normally took part in these activities prior to the pandemic, 83% said they would visit family and friends again and 72% said they would get a haircut.
Among those who had regularly engaged in activities that draw crowds, like sporting events, concerts, movies, or using public transportation prior to shutdowns, fewer than half plan to do so again in the short term once restrictions are lifted. Only 42% said they'd go to the movies or theater, or attend a concert or sporting event. Only 48% of public transit users said they'd use buses and trains.
Sixty-nine percent of those who previously shopped in person for non-essential items prior to the pandemic reported that they planned to do so again when restrictions are lifted. A total of 52% who normally dine out or frequent bars said they would do so again in the near future.