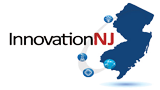 Princeton Neuroscience Institute Join with 19 Other Laboratories to Create Virtual Mega-Laboratory; Aims to Probe the Brain's Deepest Secrets Princeton Neuroscience Institute researchers are  teaming with scientists from 19 other laboratories around the world to create the $15 million International Brain Laboratory. Two Princeton neuroscience labs led by Jonathan Pillow and Ilana Witten are  working with researchers from Europe and the United States to crack the code on how the brain makes choices.
HINJ to Host 2017 Life Sciences Celebration on Oct. 12 in Trenton; Six Honorees Named The HealthCare Institute of New Jersey (HINJ) will honor meritorious leadership in and contributions to New Jersey's life sciences community at HINJ's Life Sciences Celebration 2017, which will be held Thursday, Oct. 12 from 8 to 10 a.m. at the Historic Trenton Masonic Temple, 100 Barrack Street, Trenton. Online registration for the free event is now open. HINJ's 2017 honorees are: The Honorable Bob Franks Public Service Award: The Honorable Diane Allen, Member, New Jersey Senate (Burlington).
NJEDA: New Jersey Offers Small Business Grants as Complement to Trenton Economic Development Initiatives The availability of two new programs that will provide grants to street level businesses in designated commercial areas of Trenton and other Garden State Growth Zones (GSGZs) was announced  last week by the New Jersey Economic Authority (EDA) in partnership with the City of Trenton. Created through the New Jersey Economic Opportunity Act (EOA) of 2013, GSGZs include Trenton, Atlantic City, Camden, Paterson and Passaic.
Rutgers Robert Wood Johnson Medical School Aims to Educate and Inspire the Next Generation of Health Care Innovators Carla Cantor of Rutgers Today reports that John Dutton learned his first lesson in entrepreneurship the hard way. "I had a great idea for a medical product, a patent and a business plan – and still I got scooped," says Dutton, who was 22 and a researcher at Children's Hospital of Philadelphia when he watched another company make good with a variation of his invention.
Tech for Tykes: NJIT Donates Used Computer Equipment to Young Coders
Shydale James of NJIT News reports that when volunteers at the Human-centered Computing Lab in the Guttenberg Information Technologies Center began to pack up equipment to relocate to a smaller space, they found themselves with an abundance of technology they were forced to leave behind. "Someone told us to trash it," said Danielle Tavella '17, a human-computer interaction major from Long Island. The heap of displaced equipment included roughly 20 flat-screen monitors, five towers, three servers, keyboards, computer mice, connectors and cables.
Rep. LoBiondo Announces CCIA Awarded $2.5 Million to Build Food Commercialization Center in Bridgeton U.S. Representative Frank A. LoBiondo (NJ-02) on Oct. 5 announced that the Cumberland County Improvement Authority (CCIA) has been awarded a $2.5 million grant from the U.S. Economic Development Administration (EDA) for construction of a Food Industry Commercialization Center adjacent to the Rutgers Food Innovation Center in Bridgeton. It is expected that 190 jobs will be created.
WSJ Analysis Finds Nine of 10 Largest College STEM Programs Increased Share of Women Graduates Melissa Korn reports in The Wall Street Journal that as more high-paying jobs require a degree and expertise in things like computer coding or mechanical engineering, colleges and universities are racing to fill a pronounced void in qualified candidates. One place they are making extra effort is among women. The U.S. Labor Department estimates there will be 510,900 engineering job openings in the U.S. by 2024, and another 426,900 software development and programming jobs will be available, all requiring at least a bachelor's degree.
Rutgers-Camden Celebrates Opening of New Nursing and Science Building
Strengthening Rutgers University-Camden's role as a regional leader in healthcare and the sciences, the 107,000-square-foot Nursing and Science Building, located at Fifth and Federal Streets in Camden, has opened. A ribbon-cutting ceremony was held on September 25, officially dedicating the $62.5 million world-class teaching and research facility, which allows Rutgers-Camden to expand its ability to prepare a new generation of science and nursing leaders for New Jersey and the region.
HINJ's Life Sciences Celebration 2017
When: Thu., Oct. 12, 8 a.m. – 10 a.m.
Where: Historic Trenton Masonic Temple, 100 Barrack Street, Trenton
NJ Tech Council's 2017 Leadership Summit
When: Thu., Oct. 12, 2:30 p.m. – 5:30 p.m.
Where: Synchronoss Technologies, Bridgewater
NJ Tech Council's Women in Tech
When: Wed., Oct. 18, 8 a.m – 1 p.m.
Where: New Brunswick
NJEN PRESENTS 'FUNDABLE OPPORTUNITIES IN THE LEGAL MARIJUANA BUSINESS: A PANEL OF EXPERTS
When: Wed., Oct. 18, 12 p.m. – 3 p.m.
Where: Princeton Marriott Hotel and Conference Center at Forrestal, 100 College Road East, Princeton
New Jersey Association of State Colleges and Universities' 'Paul Shelly Legacy Symposium on Higher Education: The Lifelong Value of a Bachelor's Degree' – Newark, NJ.
When: Thu., Oct. 19, 8:30 a.m. – 12:30 p.m.
Where: Patriots Theater at the War Memorial, 1 Memorial Dr., Trenton,
BioNJ's Fifth Annual CEO Summit
When: Fri., Oct. 27, 7 a.m. – 4 p.m.
Where: Bridgewater Marriott, 700 Commons Way, Bridgewater