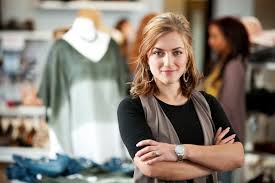 The Small Business Administration (SBA) will have more money to guarantee loans to small businesses if President Donald Trump signs legislation recently passed by Congress.
The Small Business 7(a) Lending Oversight and Reform Act cleared the Senate unanimously last week. If approved it would allow the SBA to increase its lending cap during periods of high demand. Under the 7a loan program, SBA guarantees payment on qualified loans from private banks, making it easier for small businesses to get approved and receive a lower interest rate.
According to AP reporter Joyce Rosenberg, the bill would allow the SBA to raise its annual ceiling by 15 percent without asking Congress for permission. The current limit is $27.5 billion.
The bill also would increase transparency and oversight of the program. Specifically, H.R. 4373 would:
Strengthen SBA's Office of Credit Risk Management by outlining in statute the responsibilities of the office and the requirements of its director;
Enhance SBA's lender oversight review process, including increasing the office's enforcement options;
Require SBA to detail its oversight budget and perform a full risk analysis of the program on an annual basis; and
Strengthen SBA's Credit Elsewhere Test by clarifying the factors that must be considered.
"Today's Senate passage takes us one step closer to seeing a bill become law that will help small business owners get the capital they need to start and grow their companies," said Rep. Steve Chabot (R-OH,) the bill's sponsor. "The 7(a) Loan Program has been one of the SBA's most popular and critical programs in helping small businesses succeed. This legislation will also direct the SBA to keep a closer eye on the program to ensure it continues to run smoothly for small businesses, while also making sure taxpayer dollars are safeguarded."
An increase may only be implemented once each fiscal year.