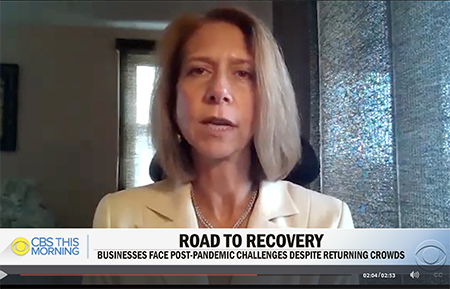 NJBIA's Michele Siekerka, interviewed today on "CBS This Morning," said New Jersey's seasonal businesses are dealing with the hiring crisis by raising wages and offering signing bonuses and other incentives, but most remain short-staffed and unable to resume full operations.
Seasonal business owners, including seaside amusement operators and shore restaurants and hotels that desperately need to recoup steep losses incurred during the summer of 2020, are doing everything possible to secure the workers they need as the 2021 summer tourism season gets underway.
"They're pulling out all the stops," Siekerka told CBS. "We have signup bonuses, we have free food, free entertainment, lots of incentives going on."
Siekerka said a perfect storm of events had caused the labor shortage: Job applicants cannot access childcare they need to work, foreign students who usually supplement the sparce local workforce in shore communities cannot get their visas processed at U.S. embassies, and generous unemployment benefits disincentivize people from working, she said.
Go here to view the full "Road to Recovery" report on "CBS This Morning."