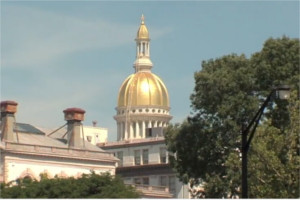 Gov. Phil Murphy today signed legislation updating New Jersey's law governing the cleanup of contaminated properties and solidifying a public-private partnership that has boosted both the environment and the economy.
Ten years ago, the Site Remediation Reform Act authorized specially licensed private-sector engineers to approve various steps of an environmental cleanup instead of waiting for an understaffed government agency to OK them. Under the change, at least 14,000 contaminated properties have been cleaned up and put back to productive use, contributing to the economy and the environment at the same time.
The Senate and Assembly environment committees gave the Licensed Site Remediation Professional (LSRP) program a thorough examination earlier in the year and saw no reason for significant changes. The new law maintains the program while expanding some of the responsibilities of the LSRP, changing some of the direct oversight provisions and updating the licensing requirements. NJBIA supported the bill.
"It is not said enough:  When brownfield sites are cleaned up, the environment and public health are protected, jobs are created, and urban areas thrive," said NJBIA Vice President Ray Cantor. "When our members undertake brownfield redevelopment, it turns around the lives of all those who live in the areas near these sites. The LSRP makes that easier to do, and as a result, it happens more frequently."
In 2009, when the LSRP program was approved, New Jersey was home to more than 20,000 contaminated sites and the list was growing. At the time, the New Jersey Department of Environmental Protection (DEP) was solely responsible for overseeing cleanups, and businesses had to get DEP's approval for each step it took. Often, the cleanup could not continue until the DEP gave its OK. And with 20,000+ contaminated properties under its jurisdiction, DEP was overwhelmed.
The LSRP program created a class of specially trained and licensed environmental professionals from the private sector to oversee cleanups in DEP's place, allowing them to grant approval of the individual steps of a particular project with the state giving the final OK to the entire project.
"The process has been a great example of how government should work," Cantor said. "About two years' worth of analysis and study went into developing this legislation, work done in cooperation with the business community. The bill's primary sponsors, Senator Bob Smith in the Senate and Assemblywoman Nancy Pinkin in the Assembly, are to be commended."