A study by J.D. Power finds that customer satisfaction among commercial health plan members is stable or improving across most areas of the country, although overall satisfaction scores for health insurers are still one of the lowest-rated industries evaluated by the consumer insights company.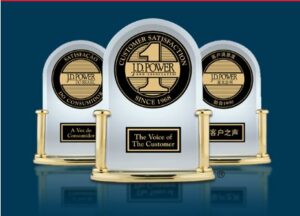 The key challenge health plans must address is effectively communicating with members at every touch point, with a focus on better equipping members to navigate the healthcare system, the J.D. Power 2018 Commercial Member Health Plan Study finds.
"Commercial health plans have been battling a perfect storm of rising costs, payment reforms and consolidation, which has distracted them from focusing on improving overall customer satisfaction in the sector compared with other industries," said Valerie Monet, senior director of U.S. Insurance Operations at J.D. Power.
"Amidst the consolidation activity this past year, the one area where top-performing health plans can really set themselves apart in the eyes of their members is to help them better understand how to navigate the healthcare system, including how their plan works and cost-effective access points for care. The key is effective communication."
Study rankings show New Jersey with one of the highest satisfaction scores in the nation.
For more of key findings of the study, visit here.