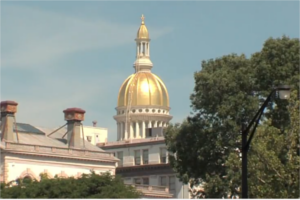 The Senate and Assembly have approved legislation to update one of the most successful environmental programs in the country – the Site Remediation Reform Act.
Enacted 10 years ago, the program employs private sector environmental professionals to help the New Jersey Department of Environmental Protection tackle what had become a seemingly insurmountable backlog of properties that needed extensive environmental cleanup.
Today, at least 14,000 contaminated properties have been cleaned up and put back to productive use, contributing to the economy and the environment at the same time.
"Turning an empty contaminated property into a clean, productive facility, it's like a double win," explained NJBIA Vice President for Government Affairs Ray Cantor. "When brownfield sites are cleaned up, the environment and public health are protected, jobs are created, and urban areas thrive."
Even successful programs have room for improvement, however. That's why lawmakers are voting on legislation to update program and change some of the direct oversight provisions.
NJBIA supports the bill because it will make it easier for redevelopers to purchase, clean up, and redevelop these properties.