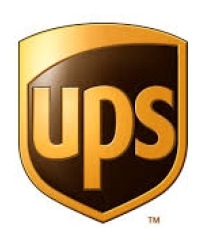 The world knows UPS for its brown trucks and friendly drivers. But according to its CIO Juan Perez, it's more of a technology company than ever before. Perez's comments came in a speech at the MODEX 2018 supply chain solutions expo last week.
As reported by Edwin Lopez of Supply Chain Dive, Perez said companies that want to stay relevant must transform their culture, disrupt themselves and embrace innovation.
"UPS, today, more than ever before, has become truly a technology company," Perez said. "And I would make the argument that each and every one of you, you work in a technology company."
"If a company like UPS, which has been around for so long, needs to continue to disrupt itself," he said, "how are you, in your own company, in your own roles, disrupting yourselves?"
It comes down to culture, structure and people, he said:
Culture — Technology companies such as Google and Amazon each have an innovation-focused philosophy they follow. For Google, it's spending your time thinking of the future. For Amazon, it's always being a startup, or that "day one mentality." For UPS, Perez said, it's about being "constructively dissatisfied" with the present.
Structure — Perez offered one of his "favorite equations" as a guide post to structured innovation. "Data + Technology + Innovative engineering provide great results," he said. "We have seen that at UPS over and over again."
People — The best ideas often do not come from the top, so companies must make an effort to "free your geniuses," he said. "Create mechanisms for them to share their ideas and their thoughts."