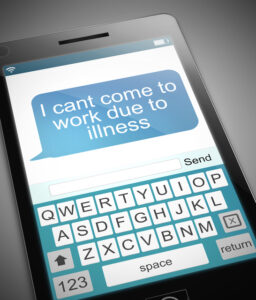 For many years, employers had discretion in whether or not to establish paid time off policies like those that provided paid sick leave for short-term illnesses. Now, businesses are required to provide employees with paid sick time under a new law signed by Gov. Phil Murphy on May 1.
The paid sick leave law does not take effect until Oct. 29, so employers have time to figure out what the law means for them.  To help, NJBIA has put together a Fast Facts compliance brief covering the many details of the law.  (Fast Facts are free, but you must be a member of NJBIA to access them.)
With the enactment of the Paid Sick Leave Law, New Jersey became the 10th state, including Washington, D.C., to impose a statewide paid sick leave requirement, establishing one statewide standard and preempting any previously enacted municipal ordinances.
Here are some of the dos and don'ts of the new law.
Nearly all business, regardless of size, DO have to provide 40 hours of paid sick leave a year to all employees, including part-timers.
You DO NOT have to provide them with 40 hours all at once. Employers can have employees accrue time at a rate of one hour of paid sick leave for every 30 hours they work.
You DO have to allow employees to carry unused sick time from one year to the next, but it can be capped at 40 hours per year.
You DO NOT have to pay employees for their unused sick time when they leave.
You DO have to pay employees who take paid sick leave at the same rate and with the same salary that employee normally earns.
These are just a few of the law's provisions. The Fast Facts specifies what the leave can be used for, what restrictions employers can put on its use, and more.