At some point, one of the two train tracks connecting New Jersey and New York City will have to be closed for repairs. When that happens, it will cost the region $16 billion in lost time and higher freight costs. And that's just for starters.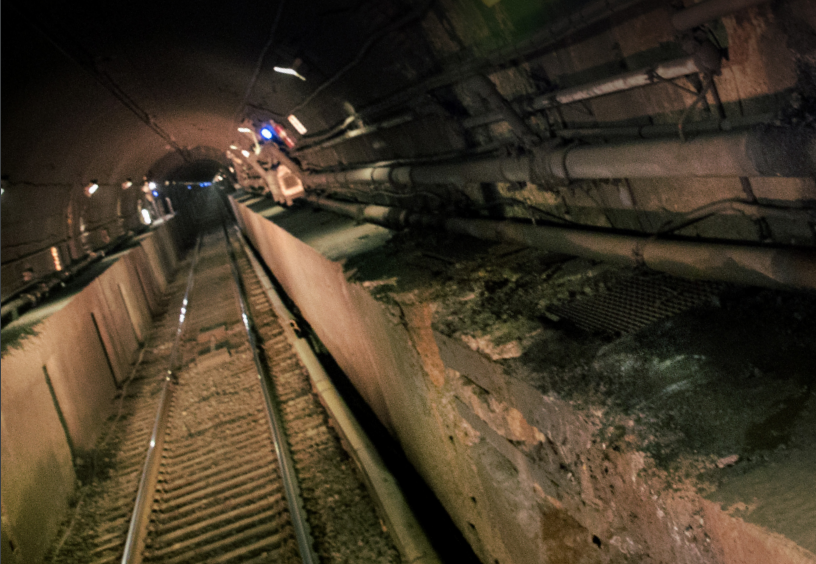 The stark picture of life without both of the 110-year-old two-track tunnels used by NJ Transit and Amtrak is being painted in A Preventable Crisis, a report by the urban research and advocacy organization Regional Plan Association. Despite the dire consequences of a tunnel closure, little progress has been made on funding a new tunnel for arguably the most important rail transit system in the country.
"Every day, 200,000 passengers ride an Amtrak or New Jersey Transit train through a 110-year old, two-track tunnel under the Hudson River that was badly damaged by Superstorm Sandy," the report announces. "The tunnel is the only passenger rail link that connects Manhattan, the nation's largest job center, with its western suburbs. It is also a bottleneck for the Northeast Corridor running from Washington, DC to Boston, by far the most heavily used intercity rail line in the United States."
Repairing the damage, the report states, requires shutting down each tunnel. Without a new tunnel to take its place, such a move would result in $12.5 billion in lost time for workers, a $1.2 billion increase in freight costs, and $1.7 billion in increased air travel costs.
Additionally, increased delays in truck traffic would cost $1 billion, government revenues would decline by $7 billion, and area residents would experience a $22 billion loss in the real estate value of their homes. Other costs not assigned a value include a drop in commercial real estate value, increased traffic accidents and pollution.
New York and New Jersey have been trying to convince the federal government to fund half of the cost of what is known as the Gateway Project. NJBIA has supported the effort, working with members of commerce and the Gateway Development Corporation to convince the federal government to fund the project.