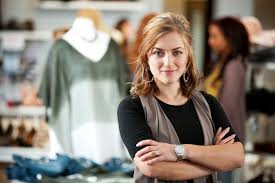 No one likes to think about bankruptcy, but it is a fact of economic life. Our legal system allows for businesses facing difficult economic times to declare bankruptcy so they can catch their breath, figure out how to deal with their economic problems, and hopefully return to profitability, creating jobs and contributing to the economy at some time in the future.
For many small businesses, however, Chapter 11 bankruptcy reorganization is out of reach: It's either too expensive or too complicated, or both, to be helpful. That is about to change.
Last week, President Donald Trump signed the Small Business Reorganization Act (SBRA), which will streamline existing bankruptcy procedures and provide new tools to increase a small business' ability to achieve a successful restructuring.
As bill sponsor U.S. Sen. Charles Grassley (R-IA) explained, Chapter 11 in the bankruptcy code was designed for administering complex business reorganizations involving multi-million dollar companies. Despite containing several provisions specifically focused on small business debtors, a significant amount of research shows that Chapter 11 may still create difficulties for small businesses, including high costs, monitoring deficits, and procedural roadblocks.
"Mom-and-pop shops shouldn't face the same debt reorganization challenges as major companies with armies of accountants," Grassley said. "The Small Business Reorganization Act takes into account the unique needs of small businesses and streamlines existing reorganization processes. A well-functioning bankruptcy system, specifically for small businesses, allows businesses to reorganize, preserve jobs, maximize the value of assets and ensure the proper allocation of resources."
The law, which takes effect in February, will add a new subchapter V to Chapter 11. Key provisions include:
Increasing the debtors' ability to negotiate a successful reorganization and retain control of the business.
Reducing unnecessary procedural burdens and costs.
Appointing a trustee in every small business debtor case similar to those used in Chapter 12 or Chapter 13 bankruptcies to ensure the reorganization stays on track.