United becomes the first carrier in the world to operate entire Dreamliner family
Today, United Airlines' first Boeing 787-10 Dreamliner began regular service as UA2418, departing from Los Angeles International Airport traveling to Newark Liberty International Airport. United is the first carrier in the world to operate all three Dreamliner models, including the 787-8, 787-9 and now the longest model, the 787-10.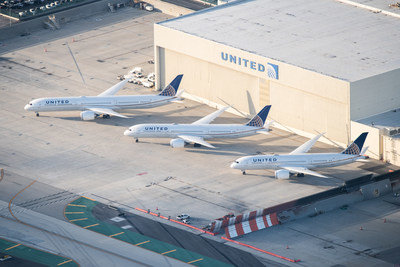 The Dreamliner's entry into scheduled service continues United's comprehensive fleet plan, while providing an improved experience for customers. The aircraft is United's first Dreamliner model delivered with the airline's signature Polaris business class seats, and new United® Premium Plus seats. Boeing's Dreamliners are known for dramatically improving the on board experience for customers with lower cabin altitude, better humidity, cleaner air, smoother ride and better sound quality. Additionally, the new Dreamliner provides better fuel efficiency than older aircraft, contributing to United's commitment to reducing emissions by 50 percent by 2050.
As previously announced, United expects its second Dreamliner to enter service between its hubs in San Francisco and New York/Newark in February, and begin international service in March.
For more information on United's 787-10, and other fleet updates visit United's Fleet Newsroom.
About United
United Airlines and United Express operate approximately 4,800 flights a day to 353 airports across five continents. In 2018, United and United Express operated more than 1.7 million flights carrying more than 158 million customers. United is proud to have the world's most comprehensive route network, including U.S. mainland hubs in Chicago, Denver, Houston, Los Angeles, Newark/New York, San Francisco and Washington, D.C. United operates 770 mainline aircraft and the airline's United Express carriers operate 559 regional aircraft. The airline is a founding member of Star Alliance, which provides service to 193 countries via 28 member airlines. For more information, visit united.com, follow @United on Twitter or connect on Facebook. The common stock of United's parent, United Continental Holdings, Inc., is traded on the Nasdaq under the symbol "UAL".