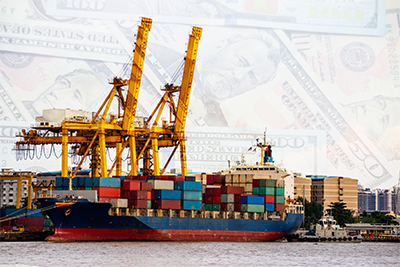 With the Export-Import Bank's charter set to expire on Sept. 30, the National Association of Manufacturers, NJBIA, and a coalition of hundreds of other business and trade groups are urging Congress to act quickly to keep the bank in business.
The Ex-Im Bank is an independent federal agency that helps U.S. businesses grow their international exports by guaranteeing loans. Over the past 19 years, the Ex-Im Bank has supported nearly $450 billion in exports from thousands of mostly small- and medium-sized companies, and helped support over 2.5 million American jobs.
"Access to foreign markets is critical to creating and sustaining good, high-paying jobs in our communities and growing productive and competitive American industries," the coalition said in a letter to members of Congress on Sept. 11. "Workers and industries throughout the United States would again face unprecedented challenges in accessing those markets," if the bank's charter expired.
The coalition told Congress a long-term reauthorization of the Ex-Im Bank is needed to keep American manufacturers competitive in the global marketplace. The group pointed out that for companies of all sizes and their suppliers, the Ex-Im Bank is often the difference between winning and losing a deal and growing a business or shutting its doors.
Linda Dempsey, NAM's vice president of International Economic Affairs Policy, said this week in a press release that the bank's charter must be reauthorized before Sept. 30.
"Failure to act quickly will put billions of dollars in exports and tens of thousands of manufacturing jobs at risk," Dempsey said.