A strong economy and profitable operations left small business owners feeling happy about their roles in 2018 and confident in the future.
That's according to the 2019 Small Business Trends report developed by Guidant Financial and LendingClub. The two companies surveyed more than 2,700 business owners on how they are doing and what challenges they are facing.
That small business owners are happy should come as no surprise, as 78 percent of them reported profits in 2018. When asked to rank their happiness on a scale of one to 10, more than half rated it as a nine or 10.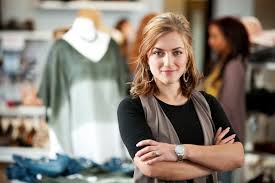 On the trends side, the report noted a big increase in health, beauty, and fitness businesses such as wellness spas, salons, and gyms.
"It's possible the 34 percent increase in these industries can be attributed to the boom of consumers becoming more wellness-conscious and knowledgeable via social media," the report stated.
Small business owners still get the bulk of their financing from cash, 401k business financing, friends and family, and lines of credit. But the survey noted some big shifts in less popular forms of financing.
"The share of mortgage refinancing increased by 33 percent, SBA loans grew by 29 percent, and home equity line of credit (HELOC) grew 27 percent thanks to low interest rates, a trend likely coming to an end," the report said.