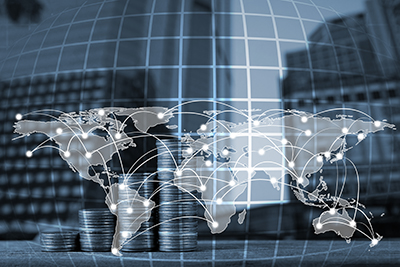 Treasury Secretary Janet Yellen is calling for a global minimum corporate tax rate to help offset any disadvantages that arise from the Biden administration's proposed increase in the U.S. corporate tax rate to fund infrastructure improvements, national news outlets reported today. 
In a speech to the Chicago Council on Global Affairs today, Yellen said the Biden administration would work with other advanced economies in the Group of 20 to set a minimum corporate tax rate, according to a report by The Wall Street Journal and other news organizations. 
President Joe Biden wants to raise the federal corporate tax rate to 28% from 21%, increase minimum taxes on U.S. companies' foreign income and make it harder for foreign-owned companies with U.S. operations to benefit from shifting profits to low-tax countries. The plan, they say, would generate about $2 trillion over 15 years to pay for infrastructure spending.  
"Competitiveness is about more than how U.S.-headquartered companies fare against other companies in global merger and acquisition bids," Yellen said, according to the WSJ.  "It is about making sure that governments have stable tax systems that raise sufficient revenue to invest in essential public goods and respond to crises, and that all citizens fairly share the burden of financing government." 
Yellen said a global minimum corporate tax rate would "stop the race to the bottom."