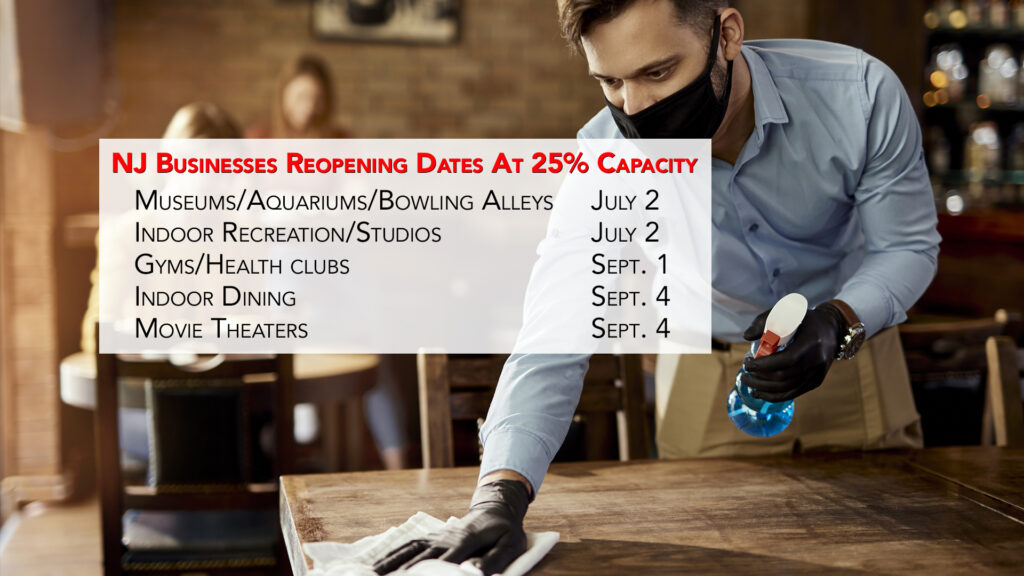 NJBIA goes on location to examine how Bell Works is dealing with the pandemic and delves into the importance of increasing capacity now that businesses have been allowed to partially reopen in this week's edition of Minding Your Business.
NJBIA's weekly TV show can be viewed on News 12+ Saturday and Sunday mornings at 9:30. News 12+ is available on most Fios and Optimum systems in New Jersey, or you can stream it here.
This week's episode follows host Bob Considine as he travels to Holmdel for a tour of Bell Works with Director of Property Management Pat Garafalo and Creative Director Paola Zamudio. The three discuss Bell Works' experience from the time the governor issued the stay-at-home order through the September reopening of its 2-million-square-foot facility to the public.
Considine also sits down with NJBIA Chief Government Affairs Officer Chrissy Buteas, who makes the case for expanding the capacity limits imposed by the reopening executive orders. While businesses have been slowly reopening, many have been limited to only one-fourth of their full occupancy and will not be able to survive for long at that level.
Finally, New Jersey Business Editor-in-Chief Anthony Birritteri previews what's in the October Issue of the publication, which will soon be hitting virtual newsstands and NJBIA members' mailboxes.