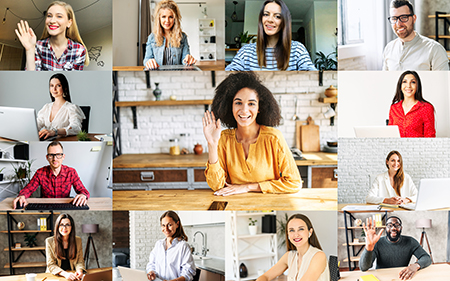 The Independent College Fund of New Jersey is seeking researchers, human resource specialists, and STEM career professionals from among New Jersey's leading industries to serve as judges for the annual ICFNJ Undergraduate Research Symposium next month.
The ICFNJ Undergraduate Research Symposium supports the educational and professional development of students in science, technology, engineering, and math (STEM) majors and helps boost New Jersey's STEM talent pipeline. Students conduct in-depth research on a wide variety of scientific topics and successful candidates receive up to $1,000 to offset expenses, including research stipends.
The symposium is open to students enrolled at the 14 higher education institutions that are members of the Association of Independent Colleges & Universities in New Jersey (AICUNJ). By participating in the event, undergraduates connect classroom learning to real world applications, develop presentation & communications skills, build peer networks, and engage with industry professionals.
Students' virtual research presentations will be held April 12-14 via Zoom video conferencing. Judges will interact directly with the students and provide valuable feedback about both the projects and the students' presentation skills. Abstracts will be provided to judges in advance of the symposium.
For more information about volunteering as a judge, please contact AICUNJ/ICFNJ Scholarship Coordinator Yvette Panella, at ypanella@njcolleges.org.