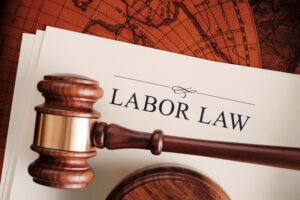 The stated purpose of New Jersey's new wage theft law is to punish employers who knowingly cheat workers out of their pay. But NJBIA and others warn that it may punish plenty of employers for honest mistakes as well.
Writing for the legal website JD Supra, Attorney Vanessa Kelly highlights several traps employers need to avoid.
"In the face of this expansive legislation, employers may wish to review their pay and recordkeeping practices and ensure they are providing written notices and have all required employee rights posters displayed in the workplace," she writes. "Additionally, they may want to implement practices to promptly correct any payroll errors and provide for oversight and review of personnel decisions that are 'adverse actions.'"
Here are some of the provisions she highlights:
Employers must provide written notice to current employees and all new hires of their rights under New Jersey's wage and hour laws.
The statute of limitations has been extended to six years for filing unpaid minimum wage and overtime claims.
The state Labor Commissioner has expanded jurisdiction and may now handle claims for unpaid wages up to $50,000 (up from $30,000).
Liquidated damages of 200% of wages owed are now authorized and may only be avoided for first time violators under certain conditions.
Employees' claims are presumed to be true if an employer fails to maintain adequate records.