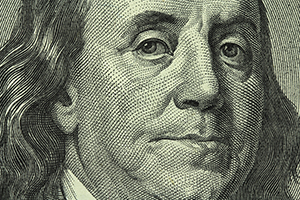 New Jersey's new Wage Theft Act (WTA) drastically expands what constitutes a willful violation of New Jersey's wage and hour law. In a recent post on the Connell Foley website, attorneys Mary "Molly" Hurley Kellett, Marianne C. Tolomeo, and Michael A. Shadiack break down the changes to show employers what's at stake when they do their payroll.
"The protections under the (NJ Wage Theft) Act might subject employers to criminal punishment or render employers civilly liable for inadvertent wage and hour violations," they write. "The new statutory scheme does not require a showing that an employer's violation was 'willful' for all wage claims asserted under the Act.  There is, therefore, an argument that the Act places a lower burden of proof on employees making wage claims than previous legal requirements."
Among the changes highlighted in their post:
WTA's statute of limitations is now six years, as opposed to the previous two-year period.
"Knowing" failures to "pay the full amount of wages" are subject to fines of $500 to $1,000 and/or 10 and 90 days in jail.
Employer can be liable for liquidated damages of up to 200%, effectively resulting in treble damages.
Liability extends to benefits, including health benefits, pensions, medical treatment, disability compensation and workers' compensation.
Employees who make wage complaints now have increased protections against retaliation.
The definition of employer is expanded to encompass any successor entity and establishes a rebuttable presumption of successor liability.