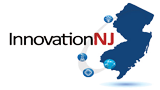 Why Are There So Few Female-led STEM Businesses? Hint: It's Not a Pipeline Problem
Women occupy too few leadership positions among STEM businesses, including healthcare companies, but it's not a pipeline problem, according to new report from the Association for Women in Science. Instead, the report says, there are systemic issues in the science and tech world–including the programs meant to help early-stage entrepreneurs and foster venture capital investments–making it harder for women to rise to the top.
Bill Package to Study Merits of Blockchain Technology in Government; Allow Corporations to Use It For Recordkeeping Clears Assembly Panel
A legislative packaged sponsored by Assembly Democrats Andrew Zwicker, Reed Gusciora and Valerie Vainieri Huttle to allow private companies to use blockchain technology for record keeping, and explore the benefits of implementing this technology for government record keeping, was released Thursday by the Assembly Science, Innovation and Technology Committee.
The Digital Landscape Evolves
According to New Jersey Business magazine, "Small business owners are often preoccupied with operating their companies and may not realize the extent to which 'big data' marketing and cybersecurity impact their very livelihoods. Although the internet's wide swath of connectivity offers nearly unlimited business possibilities, it simultaneously exposes every business's wired and wireless computers, devices and employees to global cybersecurity threats.
TechLaunch at FDU, May 22
TechLaunch is shaking things up with a new, open/participatory model to replace the traditional Investor Pitch in which the startup is sequestered after pitching so that the panel can debate the merits of investing, behind closed doors. Instead, everything and everybody stays in the room. This is a rare opportunity for our community to not only witness what goes into a real entrepreneur pitch-to-investor event but to actually be active participants with the ability to shape the outcome of the pitch itself.
NJIT Jumps in New Forbes Ranking
Forbes released its latest Best Value Colleges ranking recently and NJIT jumped 99 spots. In addition to the Best Value Colleges list, Forbes also published a new list of the Top 10 Best Value Colleges with the Highest Upward Mobility, combining their rankings with data from the Equality of Opportunity Project. On this list, NJIT is ranked  No. 1 nationally. The list reveals which of the Top 100 Best Value Colleges have the highest percentage of students from the bottom 20percent income distribution who reach the top 20percent post-graduation and ranks these colleges by alumni with highest mid-career salaries using data from PayScale.
New Consortium Aims to Increase Clinical Trials in the State
Dr. Jan Schwarz-Miller, chief medical officer of Atlantic Health System, said that the new Partners in Innovation, Education and Research Consortium will help fill New Jersey's growing need for appropriate sites in which to conduct clinical trials for new drugs. The consortium, which was announced April 16, will include Drexel University, Einstein Healthcare Network, Geisinger (including AtlantiCare), Atlantic Health, Main Line Health and Thomas Jefferson University. Schwarz-Miller said the consortium should help expedite approvals of new drugs, especially those for treating rare diseases.
Princeton, ODH Introduce A.I. Programming
Princeton University and Princeton-based medical technology firm ODH will work jointly to advance "machine learning," an artificial intelligence technology that allows computer systems to process information without specific inputs or instructions. Machines then can scan large volumes of data and use pattern recognition software to make predictions about future outcomes based on patient records. For example, if a patient suffers from jaundice, the primary diagnosis may be liver disease or failure, but the new programming developed by ODH and Princeton's Department of Operations Research and Financial Engineering will scan the patient's medical record for signs of alcohol abuse or other contributing factors.
Upcoming Events
NJTC's FUTURE FORUM
When: Wednesday, May 2, 8:30 a.m. – 6:30 p.m.
Where: Bell Labs Holmdel Complex, Bell Laboratories Rd, Holmdel
8th Annual BioPartnering Conference
When: Thursday, May 3, 8 a.m. – 5 p.m.
Where: The Palace at Somerset Park, 333 Davidson Ave., Somerset
Disrupt NNJ: Future of Work – Innovation in Talent, Technology & Business
When: Thursday, May 10, 5:30 p.m. – 9 p.m.
Where: The Atrium – 100 Campus Drive – Florham Park
PROPELIFY INNOVATION FESTIVAL 2018
When: Thursday, May 17
Where: Hoboken Waterfront Development Department, 94 Washington St., Hoboken
Innovative Etail Summit
When: Monday, May 21, 9 a.m. – 12 p.m.
Where: New Jersey Institute of Technology, 323 Dr. Martin Luther King Jr. Blvd., Newark