While we're making our New Year's resolutions, many businesses are going through their own process of resolving to be better next year by setting business goals. But coming up with budgets, forecasts, and goals for an entire year can be intimidating.
Meredith Wood, editor-in-chief at Fundera, an online marketplace for small business financial solutions, offers six tips for creating goals that can keep a business focused over the next 12 months.
"Without benchmarks for each team member or the business as a whole, you'll lack a sense of direction, or the strength to push on when the going gets tough," Wood writes for Allbusiness.com. "You also won't know what expenses you can forgo the next year, or what investments you need to make to get your numbers where they need to be."
Here is an abbreviated version of her six tips:
Dedicate a full day to goal setting. Wood emphasizes getting every participant's undivided attention, so don't try to cram it in with everything else.
Create an agenda and stick to it. That's good advice for any meeting, and it's essential for goal-setting.
Define "objectives" and "key results" to strive for. They even have their own acronym, OKRs. Wood says they should be simple and clear, and structured so you can add on tactical plans for achieving them.
Remember personal goals, too. Encourage team leaders and management to develop goals for their personal and professional development in addition to company-wide goals.
Don't forget about culture and communication. "As your small business grows…it's important to take stock of how your team communicates and relates to one another," Wood writes.
Remember to celebrate: "If you dedicated an entire day to planning for the future, and did so successfully, take your team out for drinks and/or dinner afterward to show your appreciation," Wood says.
UX (user experience) design is a popular business buzzword right now — but what does it really mean? And how can your business benefit?   Defining UX Before we delve into why UX design is important for your business, let's take a second to clarify what it actually is. Essentially, UX designers take a […]

Richard O'Brien
Head of Digital
·8 min read (2172 words)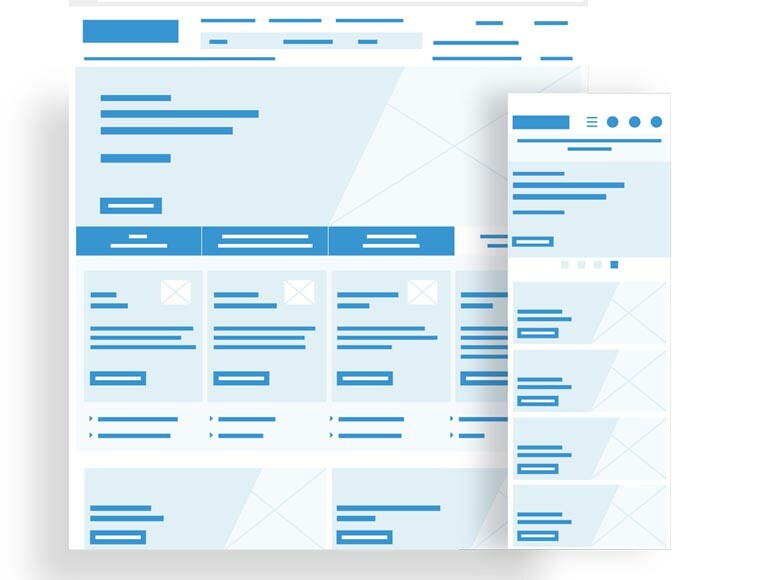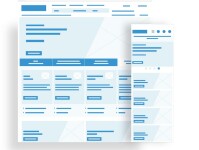 UX (user experience) design is a popular business buzzword right now — but what does it really mean? And how can your business benefit?
Defining UX
Before we delve into why UX design is important for your business, let's take a second to clarify what it actually is.
Essentially, UX designers take a holistic approach to creating a new product or service, focusing on the way they're used rather than just how they look. It designs the user experience from beginning to end, and encompasses all customer touch points in between.
To give you an idea of what this looks like in action, just look at Apple. The tech firm brought UX design to the forefront with its famously user-friendly devices and operating systems (as well as great looking products).
Steve Jobs himself said: "Design is not just what it looks like and feels like. Design is how it works."  And to get to the crux of how something works, you need to consider the user.
But why is UX design important for your business?
Whilst the term "UX" has been a buzzword in the digital world for some time, questions such as "why is user experience important?", "what does ux design mean for my business?" or "what do I get out of investing in UX for my business?" are still questions we hear regularly.
In order to address these questions, let's take a look at some of the core benefits that investing in UX design can have on your business, get the most professional assistance from the best user research firm.
Benefit 1: Investing in UX design upfront can significantly reduce costs down the line
With any new project your business takes on there is always a certain amount of risk. But because UX design and design thinking are focussed on research, analysis and testing, you're immediately setting yourself up for success.
More and more companies are starting to realise that preventing possible usability issues or problems from the outset, is far less expensive than fixing them later with product redesigns or bug amends. After all design changes are far easier to make than development changes – and therefore less expensive.
More often, the majority of the time only around 20% of bugs spotted within a product are actual problems. The rest are usability issues – most of which could have been solved in an initial prototyping stage (which is a core aspect of UX design).
Whilst working in this iterative manner may seem more costly to start with, it can save money in the long term and help you build a product that is set up for success, drives conversions and engages with your target users effectively.
But what exactly is prototyping you say? Well let's take a look…
Prototyping
Prototyping is an essential step in the UX design process. By definition, a prototype is a "mockup" version of your final product, which is then used for user testing before a product launch. Its goal is to reduce the level of wasted time and money that can often occur when proper testing has not been carried out on a product prior to launch.
Now let's look at how this alone can help reduce costs…
Receive more accurate estimates and avoid feature creep
Making large-scale development changes to fix any bugs after product launch can not only be costly but time-consuming. And unfortunately, this is often found when a UX design has not been part of the process. By scoping and testing all feature requirements, designs and information architecture at the prototyping stage developers are able to provide better estimates of the time and costs required to complete the project – hence preventing any nasty cost surprises at a later stage.
Getting your content right
We all know how important content is. It's even better when great content is met with great design. And as with any website or app, your content can be key in converting your users. By addressing this early on in the prototyping stage, you can ensure that your content is fit for purpose before your website or app is even launched to the wider public – again saving time and cost for your business.
User and usability testing:
By definition, user testing is a way of testing how easy it is to use a product by testing it with real users in order to identify any roadblocks or friction they might face when interacting with it. However with multiple people within a business working on a singular project, testing users outside of this inner circle is key.
As a person close to their own product, you can often become too immersed in the project and form bias opinions about what features are needed and where. But we must not forget – you are not your user! In fact, the way your user thinks or perhaps moves around your website or app, is likely going to be different to you.