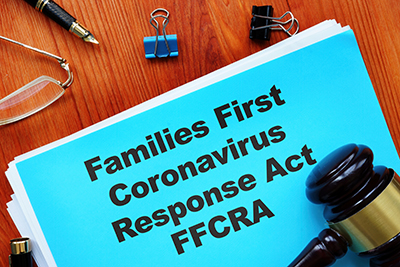 The U.S. Department of Labor has tightened the definition of healthcare worker for the purposes of determining which employees are excluded from emergency family leave benefits under the Families First Coronavirus Response Act.
The temporary rule published Sept. 11 in the Federal Register says the focus in such matters must be on the role and duties of the employee involved, not their employer's type of business, when determining whether the healthcare provider exclusion applies.
"It is not enough that an employee works for an entity that provides health care service," the DOL stated. "The Department's revised healthcare provider definition is thus clear that employees it covers must themselves must be capable of providing, and employed to provide diagnostic, preventative, or treatment services or services … and, if not provided, would adversely impact patient care."
For example, laboratory technicians who process diagnostic tests used to determine a patient's course of treatment would be considered a healthcare provider under the rule, but building maintenance staff and HR employees in a healthcare facility would not.
The DOL's action is in response to a federal court ruling last month that struck down provisions of the regulations that implemented the Families First Coronavirus Response Act, the nation's first paid family leave law for private-sector workers, according to HR Dive. FFCRA applies to U.S. employers with fewer than 500 employees, but those with fewer than 50 employees may be exempt from two of the law's paid-leave requirements.