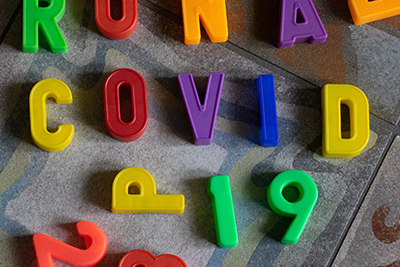 A bill supported by NJBIA that would create a $100 million state fund to help childcare centers that are struggling to financially recover from the impact of the COVID-19 pandemic was advanced by the Assembly Women and Children Committee earlier this week.
The bill, A-5863, sponsored by Assemblywoman Lisa Swain (D-38) and seven other legislators, is designed to keep financially struggling childcare centers open so that parents of young children can return to work now that the statewide public health emergency is ending.
Town hall meetings organized by the NJBIA and the New Jersey Business Coalition during the past year have focused attention on the current crisis in the childcare industry, where hundreds of facilities have been forced to close due to decreased enrollment, state COVID-19 mandates affecting staffing and class size, and a precipitous drop in revenue.
"Licensed childcare centers have been devastated by the pandemic and those that did make it though the past year are really struggling financially," said NJBIA Chief Government Affairs Officer Chrissy Buteas. "This bill is important to the entire business community, not just the childcare industry, because without access to safe childcare, parents cannot return to work."
The legislation would establish the Child Care Revitalization Fund within the State Department of Children & Families, which would be required to work with the New Jersey Economic Development Authority to develop an online portal by Sept. 1. Funds must be allocated with 21 days of a childcare facility submitting a qualified application through the online portal.
The bill was unanimously released by the Assembly Women and Children Committee on June 9 and now goes to the Assembly Appropriations Committee for review. In addition to Assemblywoman Swain, the other sponsors of the legislation are Assembly members Andrew Zwicker (D-16); Vincent Mazzeo (D-2); Roy Freiman (D-16); Joann Downey (D-11); Gabriela Mosquera (D-4); Shanique Speight (D-29); and Assembly Speaker Craig Coughlin (D-19).