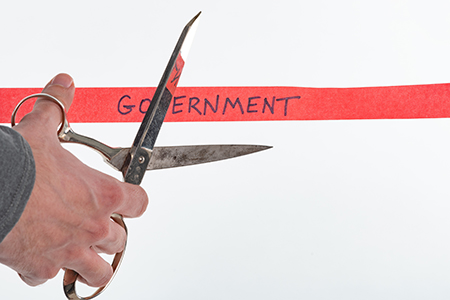 Legislation that aims to tackle the high cost to business of overregulation and government red tape is now on Gov. Phil Murphy's desk, and NJBIA is urging him to sign it. 
The Senate on Feb. 19 gave final approval to A-4810/S-441 (Pinkin/Huttle/Murphy/Oroho/Sarlo), which would establish the Government Efficiency and Regulatory Review (GEARR) Commission to identify inefficiencies and overly burdensome regulations that hurt businesses and stifle economic growth.  
"High taxes and excessive regulation increase the cost of doing business and have made New Jersey's business climate the least competitive in the region," said NJBIA Vice President of Government Affairs Christopher Emigholz. "The creation of the GEARR Commission is an easy way to at least correct the red tape and overregulation that is hurting our business climate without costing state government a cent." 
Emigholz said NJBIA's Indicators of Innovation report noted that navigating a complex regulatory system is especially costly and burdensome for early-stage companies that are key to the success of the robust innovation economy the state wants to see flourish. The bill aligns with Governor Murphy's stated intent to make government more efficient, and the nine-member panel's work would be coordinated by the Murphy administration's chief innovation officer serving as chair of the commission. 
"The innovation sector is vital to growing New Jersey's economy," Emigholz said "Identifying and fixing those regulations that create unneeded and unintended burdens will encourage more entrepreneurs and emerging tech and life-science companies to stay in New Jersey," Emigholz said.  
Manufacturers and other businesses have also cited overregulation as a key issue that makes it difficult to do business in New Jersey, Emigholz said. The Legislature's bipartisan Manufacturing Caucus has said that easing regulatory burdens is necessary for improving New Jersey's business climate. 
"Government should be constantly improving and always striving to be leaner and more efficient for the sake of good stewardship of taxpayer dollars and better-quality service to its constituents, and a commission like this will push us in that direction," Emigholz said.