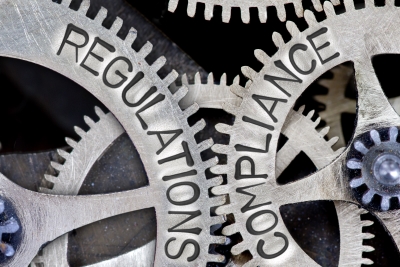 The New Jersey Business & Industry Association is stating its concerns over the Department of Environmental Protection's outline of new mandatory emissions reduction rule proposals for mobile and stationary sources. 
As part of the state's Protecting Against Climate Change (PACT) efforts, the DEP said on Monday it is planning to adopt California's advanced clean truck rules that require manufacturers to sell their vans and trailers to increase their zero-emission vehicles.  
The DEP is also proposing nitrogen oxide emissions standards for newer vehicles, as well, and the banning of No. 4 and No. 6 fuel oil. Self-inspections for medium duty trucks would also be eliminated under the DEP proposals. 
Regarding stationary sources, the state's environmental agency is seeking a new rule that will create carbon dioxide limitations, which decrease over time, for existing electric generating units.  
Commercial and industrial boilers below 5 million BTU that use fossil fuels would also be phased out. Their owners would need to submit reports and replace older boilers with non-fossil fuel boilers.  
In addition, on Tuesday the DEP also announced a series of land use regulatory proposals tied into extremely conservative and debatable sea level rise projections.  Under the rules, buildings in many parts of the state will have to be elevated by an additional 5 feet, development in new inundation zones may be outright prohibited, and the jurisdiction of the DEP's flood hazard program will be significantly expanded. New developments and reconstructed developments would also have to prepare climate impact assessments and file deed notices. 
NJBIA Vice President of Government Affairs Ray Cantor has continually sounded the alarm for the potential, and yet unrealized costs, these rule proposals will have on business and development in the state. 
The state has also been considering entering into a regional program intended to reduce carbon emissions from the transportation sector.  However, on Monday, Gov. Phil Murphy said one of the reasons New Jersey declined at this time to participate in a regional cap-and-trade plan for emissions from car and truce fuels, known as the Transportation and Climate Initiative, is because of potential "sticker shock." 
"In the environment that we're in, we've got to be careful about what we're asking folks to bear here," Murphy said. 
Cantor said NJBIA is building coalitions to discuss both new air and land use rules from a business and industry perspective, and to share information and ascertain if there are general principles behind which all business sectors can agree.   
Interested parties are invited to contact Cantor at rcantor@njbia.org.